Stormwater Drainage Detention Tanks - Versitank from KHD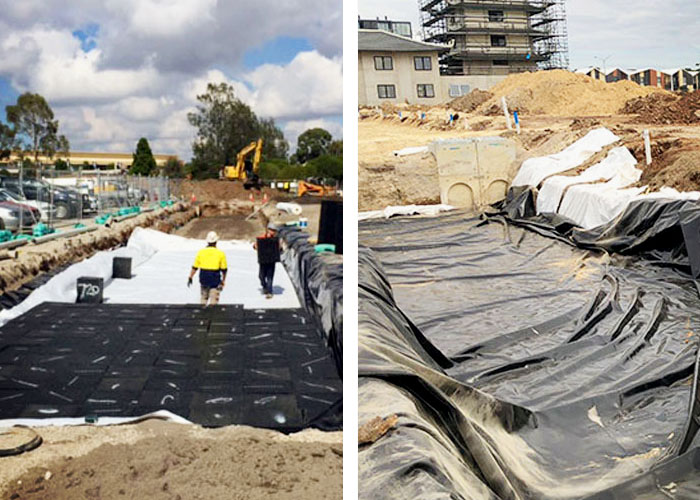 Leaders in the landscaping industry, KHD have a good, established reputation for their stormwater drainage detention tank innovation, Versitank. It is developed from post-consumer and recycled materials, to form a heavy-duty plastic that helps impermeable land surfaces to better manage rainwater. Instead of water simply running off, these drainage detention tanks either allow for a subsurface infiltration or storage of stormwater.
In action, KHD has recently supplied aVersitank for the development of the Amora Estate townhouse in Cairnlea. These stormwater drainage detention tanks were installed to slow down rainwater runoff from the new roof areas, car parks and hardstand areas. During storms and heavy rainfall, Versitank is able to withhold large amounts of stormwater. It is then slowly released via tiny holes, enabling water to re-enter the stormwater system in a controlled manner and over a period of time.
If you are planning to include these stormwater drainage detention tanks in your future or current construction project, get in touch with KHD. Visit www.khdlandscapesolutions.com.au today for more information.