DIY Therapeutic Equine Stable Mats from Sherwood Enterprises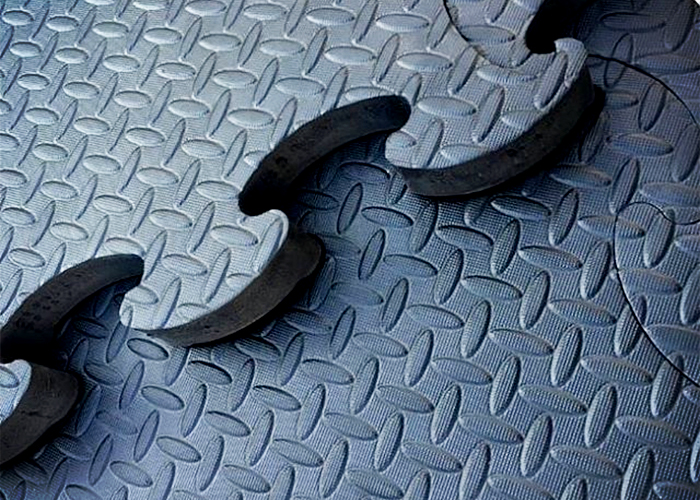 Therapeutic Horse Stable Mats That Are Realistically Priced for DIY Installation
Having stocked and marketed horse stable/stall flooring since 2004, Sherwood Enterprises understand equine flooring. Distributors and passionate Thoroughbred horse breeders, we also understand the financial outlay involved in purchasing quality, durable, long lasting stable flooring. So that's why we purchase bulk containers of horse stable/stall mats, can price competitively, and provide you further savings on the added cost of labour with easy DIY installation.
The important goal we set out to achieve is the well-being and comfort of stabled horses by providing quality, hygienic, safe, functional, 24/7 horse flooring. Additionally, it must be quick & easy to muck out, plus feature simple DIY installation without paying for costly labour.

What We have Learned - Product Features & Advantages
Buckaroobarn Stable Stall Flooring provides therapeutic anti fatigue properties for recumbent whole body support with closed cell cushioning under the hip, shoulder, and pastern bones when the horse lies down/rises. No stocking up or hock sores.
Importantly, Buckaroobarn Stable Flooring provides respiratory health as a matting without strong VOC emission. Therefore indoor air quality is immproved because they are sealed, impermeable, non-porous, non-absorbing horse mats which prevent the build up of bacteria or smelly ammonia and reduces air borne pathogens in stables.
Buckaroobarn Stable Flooring with cushioned comfort will massage the horse's frogs as they move around which stimulates blood flow. Plus cushioning in the matting improves movement, flexibility, and hoof health through enhanced support of joints, tendons, and ligaments plus a reduction in inflamed joints. Buckaroobarn Stable Flooring is suited to horses with arthritic joints or laminitis, ideal for easing pain and discomfort with cushioned closed cell flooring.

Buckaroobarn Stable Flooring mats are lightweight but just as durable and tough as 100% rubber mats. The designers and engineers have manufactured these stall flooring mats with the density and hardness calibrated to a horse's natural agistment paddock. Buckaroobarn Stable Flooring can be installed on concrete, asphalt, dirt, and crusher dust/road base.
The 4005 horse mats are 1830 x 1220 x 34mm thick, have a traction diamond surface, coin stud base, plus 4 straight edge tabs that, when you install, just click off and become interlock mats. The straight edges can be reattached for border edges. The new Interlock 4 tabs are wet jet computer cut for extra tightness.
Simply contact us at Sherwood Enterprises for your horse's wellbeing and comfort - save on installation as we can supply 4005 Interlock horse mats for 3 x 3 metre stables at a very competitive rate (other sizes on request). Contact us via phone, email, or visit www.buckaroobarn.com.au today. Buckaroobarn Stable Flooring as sold in the United Kingdom, Germany, and USA!