Security Mesh Shutters by Rollashield
If you want a truly functional roller shutter, check out the security mesh shutters from Rollashield. This unique shutter is an excellent solution for windows that require security but also airflow and visibility.
Rollashield is able to offer the Security Mesh 1-1 Shutters by combining the Rollamesh and the Commercial Forceshield. It takes the X-pattern punch of the Rollamesh and combines it with the solid Commercial Forceshield, resulting in an extremely strong roller shutter that also offers visibility, light, and air.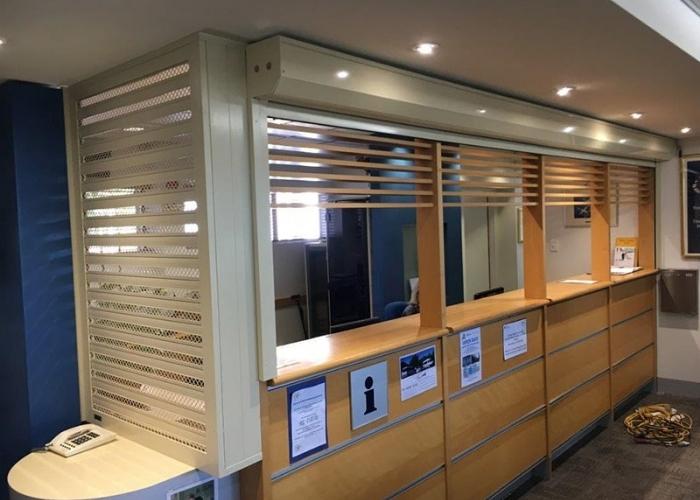 Security Mesh 1-1 Shutters by Rollashield.
The Security Mesh 1-1 is designed for commercial applications. Shop windows that have displays can be viewed even during off-hours yet still have the needed security with the unique Rollashield shutters.
For operating, the Security Mesh Shutters can either have an electric motor with auto-locking or a hand spring with key locking. Standard colours available include white, sand, cream, clear anodised, or black. Get more information on the Rollashield security mesh shutters at rollashieldshutters.com.au.