Non-absorbent Straight Sided Horse Mats by Sherwood Enterprises

Sherwood Enterprises the established 2004 Family Owned & Operated Australian Distributor of Equine Horse Stable Flooring & Ground Grid Cell Surfaces based in Brisbane & Online Direct to You!
Our established relationship for 18 years now with our Equine Global Certified Manufacturer enables Sherwood Enterprises to market under our Buckaroobarn Label High-Quality Vulcanized heavy duty & the toughest horse stall mats produced in an ISO 9001 Quality & Environment Certified 14001 Facility Ce compliant and stocked & marketed in2022 at Realistic Online Pricing in these ever-increasing higher cost market environment.
Australian Stockist of Quality European known horse matting that's manufactured to be tough, durable & long-lasting & provides a healthy hygienic stall & impact floor comfort/protection for stabled horse environments.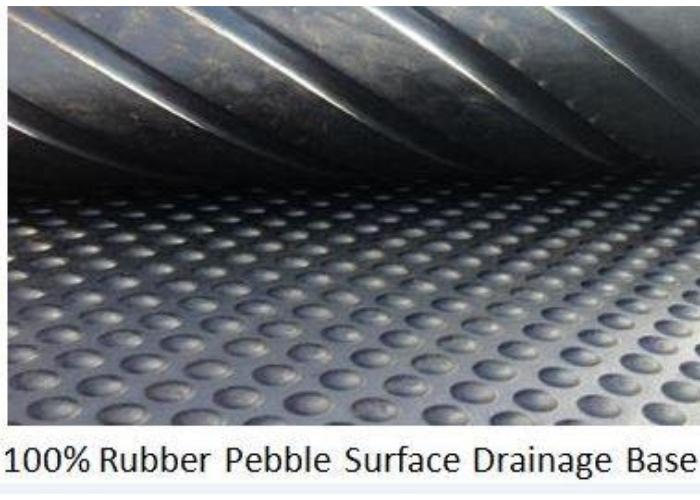 Buckaroobarn Rubber4002 & 4006 Straight sided horse mats that are non-absorbent 100% Impermeable fully sealed, Urine, Water Resistant plus Bacteria & Mould cannot grow in these horse mats providing healthy hygienic easy to maintain Stable Stall Flooring that assists your horses' well-being
Buckaroobarn 4002 & 4006 horse stable mats also have acoustic sound & provide shockproof properties.
They feature a studded pebble traction surface & drainage ribbed back
Buckaroobarn Horse mats reduce dust in stables which is important for all horses but especially horses with breathing or allergy disorder they also provide good insulation from cold & damp subfloors
Buckaroobarn Ranges 4002 & 4006 assist stabled horses' joints and muscles with impact rubber matting
Buckaroobarn are computer-controlled water jet cut so they fit tightly however the mats can be joined with a Sika flex P221 polyurethane sealant.
Buckaroobarn due to our low overheads & overseas factory relationship of 18 years now can market quality rubber horse matting at Online Distributor pricing
We have had them manufactured in a convenient size of 1meterx2meters x12mm Thick or 1mx2mx17mm Thick to minimize the DIY fitting, but they can easily be cut with a sharp Stanley knife to fit if required.
SUGGESTION TIP TO MOVE HEAVY HORSE STALLMATS:
NOTE: One of my clients advised re lifting & positioning heavy stall mats & it suggested lifting the end of the mat in one hand & using a leaf blower to blow under with air the mats lift to be able to manoeuvre to the position or to remove to clean.
Sherwood Enterprises today in 2022 is a Market Distributor Leader for Equine Flooring in Australia after 18 years, however, we recognized and are most grateful for our very loyal clients and indeed the number of small family-owned & operated Australian businesses that assist us to market Buckaroobarn Equine flooring day in day throughout Australia.