Obeco - Australia's largest bulk stockist of glass blocks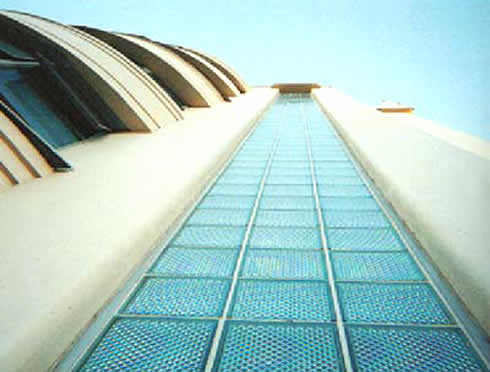 OBECO Glass Blocks is the importer and distributor of WECK Glass Blocks, SOLARIS Glass Blocks and MULIA Glass Blocks. We supply all the materials needed to successfully construct panels of Glass Blocks. Established for 15 years with a mountain of industry experience and practical knowledge we are Australia's largest bulk stockist of glass blocks. Our subsidiary installation company, Glass Block Experts Pty Ltd, is capable of work of any size or complexity.
We Stock
WECK Glass Blocks & SOLARIS Glass Blocks - the world's premium quality imported from Germany. From Indonesia we import their best block, MULIA Glass Blocks which are superb value for money. This gives us the largest range of designs and sizes available in Australia.
SUPERPRO Glass Block Products - the complete range of construction materials needed to install glass blocks by either the traditional mortar lay or the new Silicone Lay Kit. This range of materials is Australian made and includes SUPERPRO GLASS BLOCK FRAMES, SUPERPRO GLASS BLOCK MORTAR, SUPERPRO GLASS BLOCK SPACERS and the SUPERPRO SILICONE LAY KIT.
We Recommend
You visit our showroom or ring for a quote. If the job is simple we can give you the details over the phone. For curved panels or other complex jobs our estimator can come out and measure up - obligation free.
You'll get the most competitive prices, the products you want in stock and your order right. Always!
Examples of all our blocks are on show in wall panels at our showroom in Rosebery - you are welcome to visit.