Infinit Raw Steel Tiles by Karim Rashid for ALLOY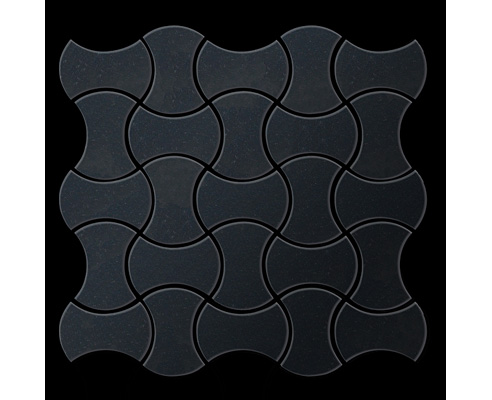 Internationally renowned industrial designer Karim Rashid has worked closely with ALLOY to create The Karim for ALLOY metal tile collection. The result of the collaboration is a highly innovative collection of eight, predominantly organic metal tile 'cells'.
"This collection for ALLOY is organic in shape because I believe that the world needs a softening and a more fluid human spirit," says Karim.
Each design has been carefully developed, tested and manufactured in ALLOY's Australian factory.
Designed by Karim Rashid + manufactured by ALLOY to create a highly contemporary look with an unsurpassed finish.
Punched from an individual sheet of 1.6mm solid, high quality raw steel.
No backing mesh, plastic inserts or metal look-alike 'metallic' coatings. ALLOY raw steel tiles won't dent, crack or de-laminate.
Face mounted for better protection of the raw steel tile face during installation.
Made in Australia. Consistent high quality. Guaranteed sweat-shop free.
To ensure the perfect installation we've developed a range of finishing pieces.
Designers seeking the unique orange brown patina of Corten can specify its use in the raw steel mosaic tile.
To ensure you get the exact finish you're looking for, we suggest ordering a tile sample available through the ALLOY website. All pricing and tile details are available through ALLOY.