High Speed Roll Doors for Waste Depots from DMF International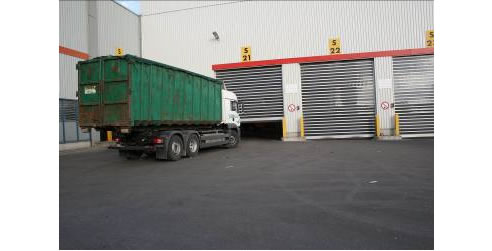 High Speed Roll Doors for Waste Depots
The high speed roll door is an efficient option for recycling plants and waste disposal depots. These are ideal for control of dust and odours, and reducing vermin entry.
DMF International are manufacturers of PVC doors, and high speed roll doors. They are also exclusive agents throughout Australia for the Efaflex range of specialised high speed turbo doors. This range from Germany, enables DMF to supply doors for a greater range of very specialised applications.
The recycle and waste industry is one such industry, and has increasing need for containment of the refuse material. The DMF doors provide an efficient, fast action solution. Fully automatic in operation, these doors operate at speeds of up to 3.0m/sec, depending on the model selected. The door blades can be constructed in either a tough flexible PVC, anodised aluminium, or transparent acrylic glass.
Standard safety features are included to ensure these fast action roll doors comply with OH&S.
Contact DMF for more information on what we can do to design and meet your specific application. www.dmf.com.au