Adjustable soft-jaw Multigrips by East Coast Industries Australia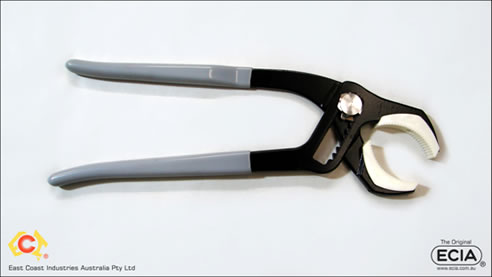 East Coast Industries Australia (ECIA) - GA-GRIPS
Adjustable soft-jaw Multigrips are a useful tool for securing frameless glass fittings for balustrading. Available from ECIA is a high quality multigrips Manufactured in Japan.
This tool is particularly useful for tightening nuts/caps and spacers without marking the surface of the component being installed. Using this tool also allows the user to purchase fittings without holes designed for tightening which can compromise the appearance.
The GA-GRIPS from ECIA are a stocked item and they come fitted with round jaws as well as a spare set of square jaws.