Entrance Flooring from Karndean Designflooring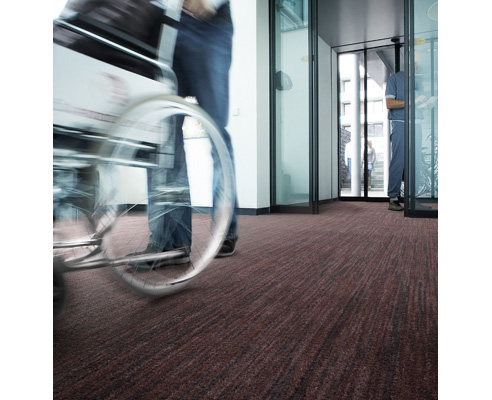 Want to make a Grand Entrance? Choose Coral Brush Activ, the Great All Rounder.
Karndean has just launched new colours in its Coral Brush Activ range. With a palette of 16 colourways, this range has a variety of solid and blended designs that look great in any entrance environment. Coral Brush Activ can be used in all types of entrance areas and is an ideal solution when you need a textile entrance system that can simultaneously absorb moisture and remove dry soiling. Independent research shows that Coral Brush Activ scores highly on both counts. Its unique construction consists of three types of yarn, each offering a different benefit. Capillary yarns with their large surface area absorb moisture; active scraping yarns help to brush the soil from shoes, and heavy duty textured yarns help Coral Brush Activ to retain its good looks and withstand heavy pedestrian and wheeled traffic. Between the yarns it has the capacity to hide a lot of dirt from view, which also helps to maintain a clean and smart appearance. Further to this, Coral Brush Activ also keeps other floor-coverings clean an reduces their wear.
With Coral Brush Activ's high performing characteristics and greater variety of colorways - it is truly the Great All Rounder.