Jazz Solo flooring from Safety Flooring.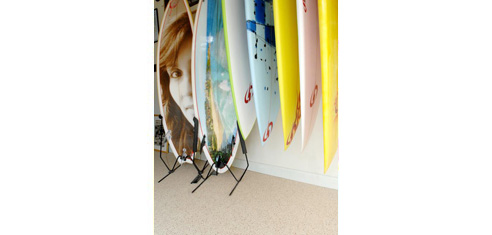 100% coloured EPDM granules that are polymerically bound to produce a unique and aesthetically pleasing floor covering. Jazz Solo is soft underfoot and provides better acoustic benefits and slip resistance than traditional floor coverings. Jazz Solo is an extremely durable flooring and is also the healthier and environmentally friendly option rather than common PVC vinyls. Jazz Solo is available in our standard designer colour range but also can be custom colour manufactured depending on quantities required.
Jazz Solo comes in roll lengths 1100 mm wide x 16 lin/m long as standard. Roll lengths can be be cut longer if required. Standard thickness is 3mm but this can be increased if needed.
Jazz Solo is suitable for, but not limited to, Pool Surrounds, Schools, Universities and TAFE Colleges, Sports arenas, Gymnasiums, Foyers, Break out areas, Child Care and Aged Care, Health Care, Walkways and corridors, Lunchrooms, Marine environments.