Clinicfloor Eco Friendly Carpet from Sherwood Enterprises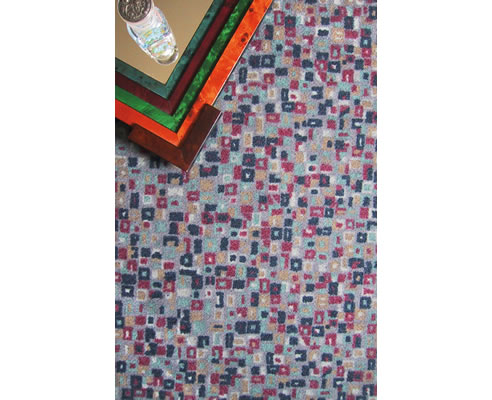 CLINICFLOOR MEETS THE CHALLENGES IN HOSPITAL, AGE CARE AND EDUCATION FACILITIES IN AUSTRALIA AND ITS ECO-FRIENDLY AND 100% RECYCLABLE & SUSTAINABLE - Read More:
Clinicfloor is a 2 meter wide Two-Stratum's multi-layer nylon carpet with 21st century horizontal not vertical layer construction of the past.
Just image the added advantages of a non vertical pile horizontal constructed carpet to the traditional vertical constructed carpet when it comes to usage in Hospitals, Aged Care, Education Facilities and indeed any indoor environment where a heavy duty performance is required.
INNOVATIVE CONSTRUCTION
Clinicfloor has been constructed by using eco-friendy products such as the recycled polyester which is derived from 100% recycling of plastic bottles for the backing of the product and 30 layers of Du pont nylon antron excel surface yarn.
The factory are proud of the advancements in achieving 35% less energy is used today in manufacture than 7 years ago and up to 80% reduction in chemical usage for the fortsupplex acoustic backing.
The nearest port is used to transport the product and almost 100% is today manufactured inside the facility and not outsourced.
Clinicfloor is manufactured in a residential industrial area of Italy & the noise from the traffic is more significant than the factory in full operation.
Today in the 21 st Century the longevity and wear characteristics of the Clinicfloor last longer than similar products and reduces drastically ongoing maintenance costs because it requires less use of energy, water and labour to maintain as a healthy flooring.
Clinicfloor utilizes Teflon & Scotchguard treatments throughout the product in manufacture not just the surface thus to ensure ease of maintenance and a molecular shield protects the fibers and releases dirt git grime etc to be a low maintenance flooring.
Clinicfloor is available in 50 designs 400 colourways and is certified preferred usage in QLD for Dept of Housing an Education QLD and has recently been installed at Royal Brisbane Hospital and numerous Age Care facilities.
Importantly Clinicfloor is anti-soiling, oil & water resistant bacteriostatic, bacteria cannot breed in clinicfloor. When it comes to trolleys & wheel chairs the moveability is as if a hard floor surface and being horizontal no imprints when moving furniture.
Clinicfloor the carpet that acts like a hard floor surface but with textile advantages and acoustic 25 db improvement.
To talk to us today about Clinicfloor Carpet for your Project.