Recessed Waste Receptacle from Star Washrooms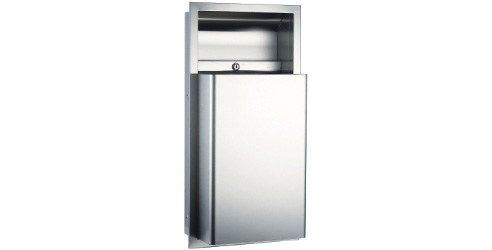 At Star Washroom Accessories we Supply Commercial Washroom Accessories. Star Washroom Accessories is started with the experience in the manufacturing field of commercial washroom accessories for 21yrs.
Our products include: Paper Towel Dispensers, Waste Receptacle, Automatic Hand Dryers, Grab Rails/ Disable Rails, Toilet Tissue Dispensers, Liquid Soap Dispensers, Shower Seats, Bathroom Accessories, Stainless Steel Mirrors & Security Accessories.
S-165
Size:(WHD) 356 x 711 x 204mm
Material:Type 304 stainless steel with satin finish
Wall opening:305 x 664 x 102mm