Custom Designed Wrought Iron Fences from Budget Wrought Iron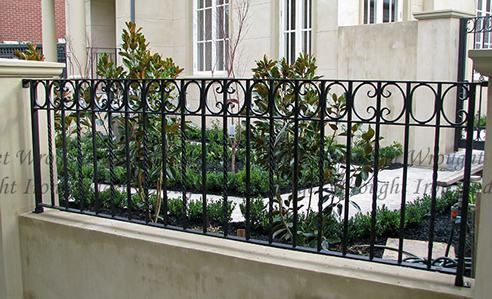 Our wrought iron fences are custom designed and built to suit the individual look and feel of your home. Feel free to come to us with your own design and have a chat about what's possible.
Wrought iron fences will be an added asthetic feature to any home, not to mention added security.
When we design, build, and install your wrought iron fencing you are guaranteed to be completely satisfied with the end result. We know this because we will have worked with your every step of the way to ensure that the end result is exactly what you want.
Contact us today for a free quote or to make a time to look through some of our designs.