Save on Winter Heating Costs with Composite Global Solutions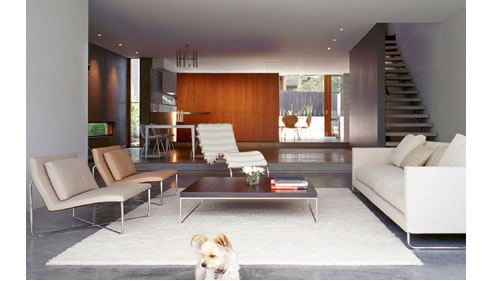 THERMOHouse.
Winter has well and truly arrived, signaled by plunging temperatures and souring energy costs.
When the mercury drops, most heating bills skyrocket as homeowners try and fight a losing battle in heating poorly insulated households.
Due to the inadequate insulation found in many existing Australian homes, this heat is lost through the thermal envelope almost as fast as the heat source can generate it it.
In short, it means that a huge amount of electricity is being used to inefficiently maintain a comfortable room temperature - and electricity, as we all know, costs money.

Here at Composite Global Solutions we live and breathe insulation, literally - our company's founder lives in the original, award winning THERMOHouse.
Mikael's own THERMOHouse employs in-slab floor and radiant ceiling heating set on a timer to switch on a couple of hours before the family rises in the morning before switching off again for the rest of the day - and that is all the heating that is required to keep Mikael and his family in efficient, sustainable and low-cost comfort throughout even the coldest winter periods.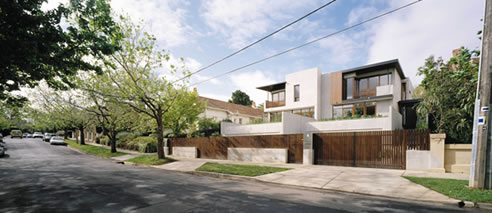 THERMOHouse's utilise the THERMOMASS insulation system which consists of a precast concrete panel containing a central core of rigid THERMOMASS insulation sandwiched between an interior and exterior concrete skin.
In the THERMOMASS precast concrete panel, the insulation is placed towards the outside of the thermal envelope, allowing the greater thermal mass of the thicker interior concrete skin to be used to significantly dampen diurnal swings.
This results in consistent temperatures year round, and in the case of the original THERMOHouse, maximum diurnal swings of only 5 degrees. Built in 2002, the house is still operating like new with consistent annual savings on electricity bills of over 50% compared to other poorly insulated houses of comparable size.
With close to 100 THERMOHouses having been built since the company's inception, and with several more on the books for next year, let us help you maximize the sustainability and comfort of your next residential project.
If you're interested in learning how THERMOMASS can help your latest commercial or residential project achieve a thermally stable environment with significantly reduced running costs, click the link below to visit our website and learn more.