Kitchen Rangehood Klasse Range from Schweigen Home Appliances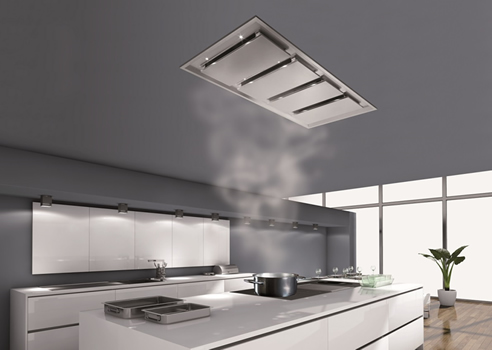 Klasse by Schweigen, The Future is Now Here.
From Schweigen Home Appliances comes the latest in kitchen innovation!
Klasse by Schweigen Rangehoods are the symposium of class and style. Known for their modern, elegant designs, this new line of rangehoods are now available on the market.
Completely European by nature the collection pushes the boundaries of design and revolutionizes the concept of what rangehoods should do.
Looking more like art fixtures than rangehoods, the hoods come with unparalleled designs to suit all types of settings.
Sleek, ornate, and elite in its class, this line up will capture the hearts of designers and novices alike.
Welcome to the new sound of silence.
These new range hoods come equipped with Schweigen's usual IsoDrive motor system which is the quietest and most powerful domestic extraction motor and fan available.
The motors are placed externally outside your home to generate little to no noise inside your kitchen. So while the noise is eliminated, the airflow performance excels, creating the ideal balance between power and silence. A gourmet of sight and sound for the senses!
Available in this new line of range hoods are some of the most contemporary, advanced, and up-to-date fixtures. Sure to please even the most discerning eye, while still maintaining its excellent performance.
Occasionally, a product will come out on the market that is exceptional, and changes the face of renovation.
Klasse by Schweigen is the future and it is here to stay!