Modern Ceiling Rangehoods from Schweigen Home Appliances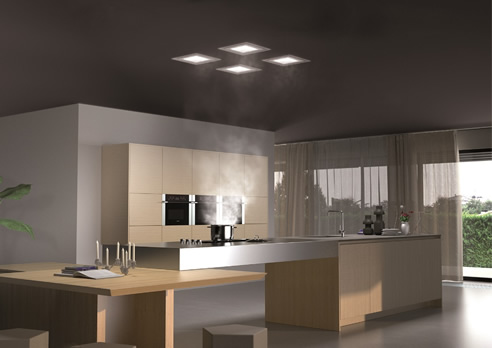 The Future of Rangehoods
Ceiling and cassette rangehoods offer a new alternative for the modern home and are designed to function in large open-plan living areas.
Schweigen's ceiling and cassette rangehoods are the perfect match for any modern kitchen. Installed into a bulkhead or the ceiling, the rangehoods are hidden, silent, powerful and efficient.
The Paradigma is part of Schweigen's latest collection of designer rangehoods titled Klasse by Schweigen. The stunning hoods in this collection can turn simple kitchens into works of art.
Dazzling, sophisticated and glamorous, the Paradigma combines the most efficient silent air purification units with beautifully integrated lighting.
Designed with imagination, this latest selection of concealed rangehoods offer you an entirely new concept in modern open living.