Manufacturing Facility High Speed Doors from Premier Door Systems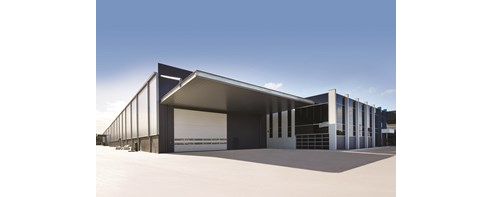 Local Manufacturing not dead - Abcor opens NEW Melbourne facility.
With the closure of many companies within the manufacturing sector, it is refreshing to have a feel good story within the industry in Melbourne VIC.
Founded in 1971, ABCOR Pty Ltd, trading as Preston General Engineering (PGE) quickly built a reputation for delivering quality products and it was in these early years that PGE became a key supplier to Kenworth Trucks, supplying air tank brackets and steel bull bars.
On the 19th of June 2015, Abcor opened a $15m manufacturing facility at their Campbellfield site, the purpose-built plant will create 30 new jobs and operate in conjunction with Abcor's existing facilities to produce in excess of 12,000 steel bull bars per year annually for the new generation Toyota Hilux.
"The investment in our new high-tech facility ensures we meet the very specific design and manufacturing demands of Toyota and enables us to continue our strong growth despite the well-known issues around local manufacturing," said Abcor Director John Kaias, Director Abcor.
Toyota Australia President, Mr Dave Buttner explained that Toyota recognised the importance of having globally competitive, sustainable and capable local suppliers. "The bull bars are a highly specialised premium component unique to the Australian market. It is critical for a company such as Toyota to find a local partner able and willing to take on the engineering and manufacturing of such an important niche market," Buttner said.