Sustainable Flooring for Livestock from Sherwood Enterprises
Sherwood Enterprises is an established Owned & Operated Australian Flooring Distributor since 2004 & based in Brisbane QLD.
As passionate QLD Thoroughbred horse breeders we stock high quality long term performance Rubber Floorings at very Affordable Pricing DIRECT TO YOU.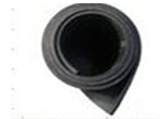 Please View further details at www.sherprise.com.au
RE-VULCANZED SINGLE LAYERED ROLLED RUBBER
Rolled Rubber with Nylon Insertion for extra tear strength & performance 1.5 wide x 10mm thick Stable Floors & Walls Floats, Utes, Walls or Breezeways & Fences-Non-porous.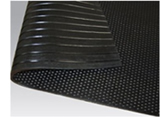 HORSE MATS REVULCANIZED HEAVY DUTY RUBBER
Sherprise Horse Mats 1 meter x 2 meters x 17 or 12mm thick Pebble Traction surface Nonporous, Non absorbent & bacteria cannot be promoted in these heavy duty mats.
RECYCLED RUBBER POROUS PAVERS
Recycled Rubber Interlocking Pavers with excellent traction shock absorption & drainage - Recently Installed at the Magic Million Complex Gold Coast: 160x200x30mm thick.