Timber Look Vinyl Plank Flooring from Sherwood Enterprises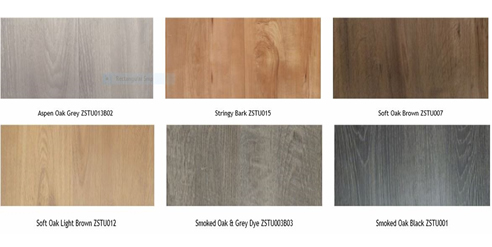 SHERWOOD ENTERPRISES MARKETS LVT HIGH QUALITY
RESIDENTIAL/LIGHT COMMERCIAL VINYL PLANK
Brisbane based Sherwood Enterprises markets Studio a High Quality Vinyl Plank built to last and perform 24/7 and features the latest innovative technology providing Indoor Environment & Air Quality that includes two eco-innovations that contribute improved indoor environment & air quality plus forests are not harvested to manufacture Studio Planks.
Studio sustainability tag contributes to Sustainability Strategy & Human well-being with Low VOC emissions 10 times lower than the strictest standards in Europe.
Studio planks feature embossing textures close to the real wood visual PUR reinforced finished for low easy cost maintenance. Group T abrasion which is the best result a vinyl can achieve plus 0.30 pure PVC transparent wear-layers that's exceptionally hard wearing & indentation resistant and a calendared PVC backing.
MANUFACTURED IN EUROPE: HIGH QUALITY LVT PLANK - SUPPLY PRICING.
Wide Plank Size: 190cmx122.78cm x2mm Thick - Coverage 2.80 per Box.