Firebird Diesel Boilers from Hunt Heating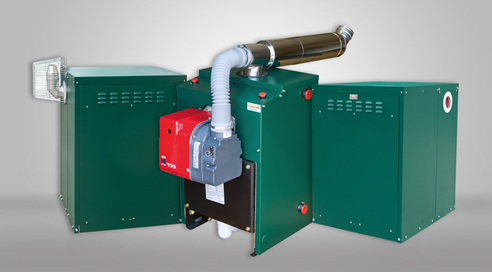 Introducing Firebird - Our New Range Of Diesel Boilers
We are committed to the ongoing development of our innovative range of products which is why we are excited to offer three new Diesel Boilers, exclusive to Hunt Heating.
Firebird boilers are compact and powerful heating units. They burn diesel fuel to heat up water that is piped around your home, heating radiators, underfloor heating and domestic hot water. Transferring heat in this way is very efficient and silent; to transfer the same amount of heat as you can pumping 1 litre of water you would have to pump 1700 litres of air.
The boiler is controlled automatically by thermostats and timers, running for months with virtually no attention other than making sure there is fuel in the fuel tank. Manufactured in Ireland, Firebird boilers are leaders in innovative technologies and efficiency, easily exceeding Australia's stringent emission laws.
How Do They Work?
Firebird boilers use high-tech Riello Snorkel Burners, they are designed to be installed with a balanced flue. This is a concentric arrangement where the intake of air for combustion is drawn into the burner from around the outside of the exhaust, meaning that the flue has a cool exterior. This enables an efficiency of up 90% for the standard version and 98% for the Enviromax Condensing versions. It is smokeless and odourless at the flue terminal with extremely quiet boiler operation.
Available models: Enviromax External Boiler 26-73kw output, Enviromax External Sealed Boiler 26-44kw output and Enviromax Internal Boiler 26-100kw output.
Contact our Customer Service Team on 1300 00 1800 for more information.