Condensing Boiler Intec Storage Plus from Hunt Heating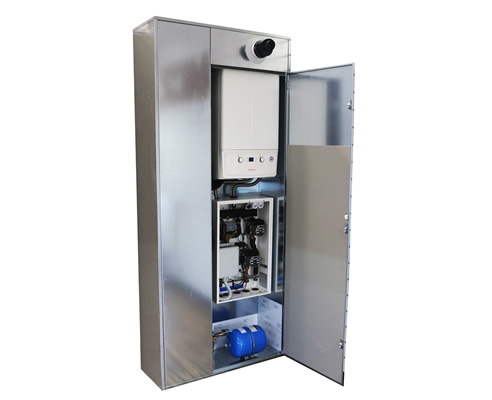 Introducing the new Intec Storage Plus
The new Immergas INTEC Storage Plus is the smart way to bring together your home's hydronic heating and hot water storage. Combine yours with an integrated partage box, and you can enjoy full zoning and temperature control flexibility across your whole household.
If you need more domestic hot water than a conventional Immergas Combination Boiler, then turn to the INTEC Storage Plus, inclusive of the INTEC Condensing System Boiler and a 160L stainless steel twin coil storage cylinder.
Available in a range of zoning configurations to suit any home, the INTEC Storage Plus is an indispensable part of your household's comfort.
Configurations Available
INTEC Storage Plus - DHW & single hydronic zone
INTEC Storage Plus 2 zone - DHW & 2 hydronic zones
INTEC Storage Plus 3 zone - DHW & 3 hydronic zones
INTEC Storage Plus 1 high, 1 low - DHW, 1 high temperature & 1 mixed temperature hydronic zone
INTEC Storage Plus 1 high, 2 low - DHW, 1 high temperature & 2 mixed temperature hydronic zones