Outdoor Kitchen Cabinetry with Alfresco Range from Polytec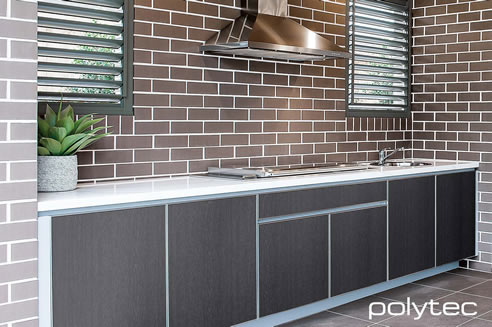 Creating the perfect outdoor living area is quickly becoming a necessity amongst Australian home owners. Polytec's ALFRESCO door range has been supplying the Australian market with a cleverly conceived solution for built-in, outdoor kitchen cabinetry and has now been updated to include 6 of the new and innovative Woodmatt colours alongside two new Matt finish colours.
Combining the best of natural timber technology advancements, the matt finished embossed woodgrain prints are designed to match perceptions of authentic timber veneer in look, feel and warmth.
With these new colours also available in the MELAMINE doors & panels and the BENCHTOPS & laminate ranges, you can easily fuse the gap between your alfresco kitchen and your indoor kitchen and joinery.