Bosch Hot Water & Heating at ARBS 2018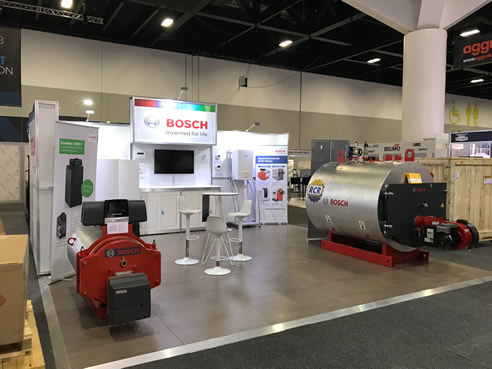 On the 7th of May Bosch Hot Water and Heating attended the Air conditioning, Refrigeration Building Services Exhibition (ARBS), which was held at Sydney's International Convention Centre. Alternating between Melbourne and Sydney every two years, ARBS is Australia's only international trade exhibition for the HVAC & R and Building Services Industries, visitors were able to view and learn about the latest products and services from national, international and multi-national exhibitors.
Bosch Hot Water & Heating was proud to join the field of 350 exhibitors to showcase its wide variety of commercial and industrial solutions during the event, which saw just under 10,000 visitors attend over the three days. Bosch Hot Water & Heating looks forward to attending the next ARBS exhibition in 2020 and to build on the success of this year's show!
For more information about the Bosch Hot Water & Heating Commercial and Industrial range, please visit www.bosch-industrial.com.au