Water Efficient Marine Grade Beach Showers from Britex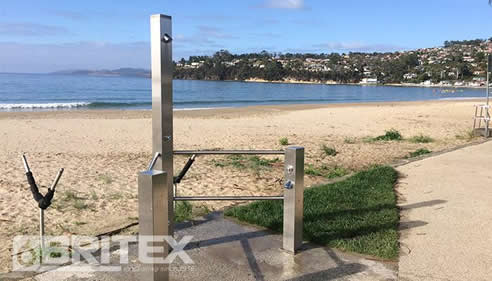 BRITEX Marine Grade Beach Showers
BRITEX heavy duty Beach Showers are manufactured in marine grade 316 Stainless Steel to withstand harsh outdoor conditions such as sea spray.
Customizable with varying options for height, configuration, additional grab rails for accessibility, connecting towel hanging rails, and single or multiple water outlets to suit any requirement.
Tap ware is timed flowed for water efficiency and are vandal resistant, making these units ideal for public spaces such as beaches, residential areas, aquatic centers or parks.
For more info on our Shower Range go to: http://bit.ly/2CHI0C2