High Speed Door Solutions from DMF International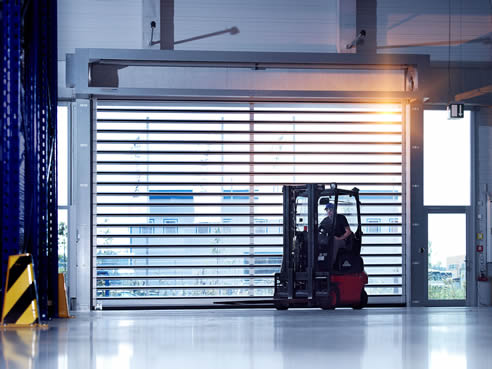 A HIGH SPEED SOLUTION
The problem - Loss of airconditioned air, ingress of vermin, slow roller shutters not coping!
The solution - A high speed door by DMF!
The logistics and manufacturing industries are constantly reviewing methods to improve efficiency and maintain preservation of the climate that product is being stored and moved within.
DMF International Pty Ltd is a Sydney based company with over 50 years experience in providing specialised doors, for the control of temperature, dust, vermin, and providing security. The Efaflex High Speed door range, proudly distributed by DMF Australia wide, is a highly engineered product, that is designed for high speed and high frequency of use, and is equipped with many options of activation and safety sensors.
The PLC controller and encoder door positioning, means an easy to use door system, that provides operating speeds of over 3m/sec for some models. This enhances productivity for high trafficked door openings, and results in the perfect solution to protect your important storage atmosphere.