Four Hour Fire Rated Doors from Holland Fire Doors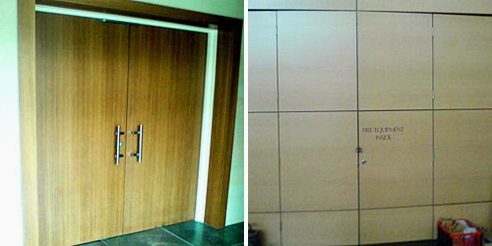 Holland Fire Doors has completed many projects ranging from schools, hospitals, shopping centres, high rise apartments, and more. Our products are tested and approved in accordance with the Australian Standards 1530 Part 4 1997 and British Standard 476 Part 22. We have a range of doors rating from one hour though to four hours and in many different faces such as M.D.F, paint grade ply, and Tasmanian oak. These doors have the option for vision panels, air grills, or Bolection moulding.
Holland Fire Doors also does fire rated access panels up to 4 hours rated. These panels can be screw fixed or hinged. We offer a standard sliding fire door system which comes in a two hour and four hour rated module. There is also a two hour cross passage pressurised sliding fire door.
For more information, visit www.hollandfiredoors.com.au.