Fire Rated Door Frames from Holland Fire Doors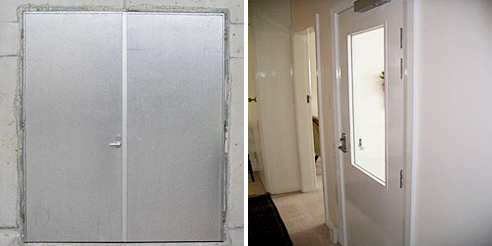 Holland Fire Doors offer a large range of frame profiles to suit both fire rated and non-rated door requirements. We manufacture our doors at our Minto premises and supply to the whole of Australia. We have metal architectural frames rated for up to four hours, and also have the option of a MDF finished frame for one hour use. Frames can be manufactured in stainless steel, galvanized sheet and zinc anneal.
For more information, visit www.hollandfiredoors.com.au.