Childcare Centre Landscaping from KHD Landscape Engineering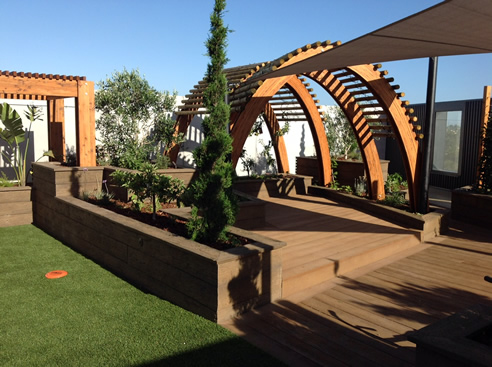 Landscaping with Parents in Mind: Platypus Junction Child Care
Dale and Julie Pearce know a thing or two about building and running child care centres. Having been in the business for 20 years, and being parents themselves, they understand that the landscaping and outside environment is one of the make or break factors in getting and maintaining enrolments, and that's why when building their latest venue, Platypus Junction Child Care, the landscape took priority.
Botantial Traditions, the Landscape Architects, paid special consideration to the plant selection and included a variety of hardscape materials and other elements to create additional play opportunities for the children in care. Specific areas included a productive vegetable and fruit area, through to a prehistoric area looking into more formal areas featuring pleached trees. The outcome is a landscape that is both interesting and varied.
Melbourne Landscape Company was the main contractor for the landscaping, and the build would normally be a 16-week project. However, with only 8 weeks available, the project was partially handed over to allow for the construction of the landscape while the internal fit out was still being completed.