Custom Timber Floor Designs from Renaissance Parquet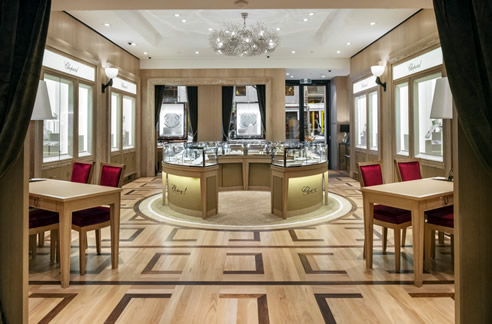 Chopard Melbourne Boutique...Design & Inspiration
One of our most exclusive jobs has been the creation of a custom-made floor design for Chopard Boutique Melbourne located in the Paris-end of Collins Street.
The store that opened in 2016 created a welcoming, open space to draw passersby into the boutique.
Using elements of Parisian architecture in details, but also looking to add more of a contemporary flair, through the application of lighting, furniture, colour and a modern but elegant exclusive flooring pattern from Renaissance Parquet was part of the secrets by world-renowned architect, Thierry W. Despont to create the luxurious atmosphere that describes the experience of Chopard Boutique Jewellery and showcases the Maison's fine creations.