Updated Stainless Steel Fitting BIM Library from Britex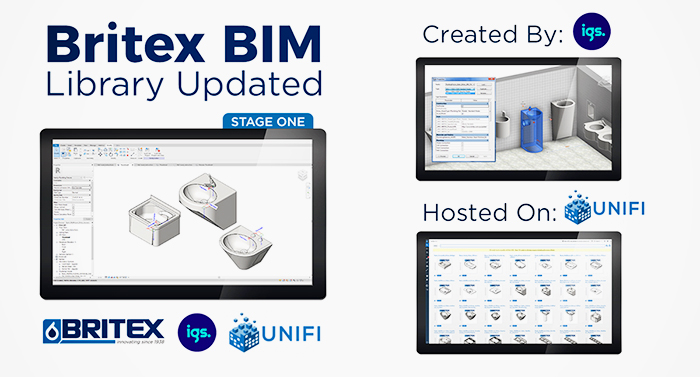 New Britex BIM Range
Britex are proud to present our new and updated range of BIM content, inclusive of our most specified Stainless Steel fixtures, our popular BenchTech Modular Range, and the Britex Ceramic Range.
As home to Australia's largest manufacture-owned BIM Library for stainless steel fittings and fixtures, we are committed to providing designers from around the world with quality, usable, and simplified content. This is why we have partnered with industry leaders IGS BIM Solutions to ensure our Revit Library is quality assured and specifically catered to stakeholder needs.
You can now find our comprehensive Britex Range on UNIFI Labs, making it easier than ever to use Britex content in your projects!
For more information regarding the Updated Stainless Steel Fitting BIM Library from Britex, visit www.britex.com.au.