How to Use Anti-Seize Compounds from Miami Stainless

What is Anti-Seize and How to Use It
What is Anti-Seize
Anti-seize compounds are used to protect against the seizure of metal parts, such as thread seizure during installation, differing metal corrosion, and protecting joints from highly corrosive environments.
Anti-seize is also used to more efficiently tighten hardware without seizing the parts. Anti-seize is similar to grease in its content, however the solid lubricant in anti-seize can withstand temperatures up to 1,450 degrees plus protects from seizure in high torque and stressful installations.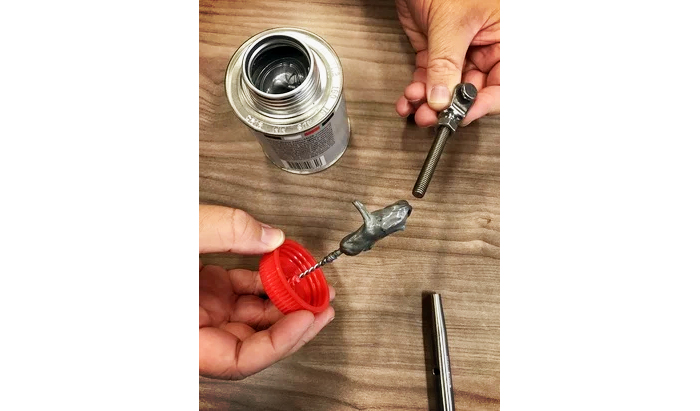 Applying Anti-Seize
Prior to applying any load or stress to the stainless steel fitting, we recommend you apply anti-seize. Apply liberally to the full circumference of the base of the fitting. Screw on the nut or female section of the fitting and tighten all the way up the shaft, then unthread the nut or female fitting off again. There is no need to apply over the entire thread. This will ensure that the anti-seize has been applied evenly to the entire thread. Use fitting as required.

Preferred Anti-Seize Product
Miami Stainless supplies Nickeltec Anti-seize which is suitable for use with stainless steel and other alloys where a copper based anti-seize is unsuitable. The Nickeltec Anti-seize is also resistant to acid, alkali, sea water, and steam, making it suitable for high stress and marine environments.
You can buy Anti-Seize online at www.miamistainless.com.au, by phone or email.