Speciality Swing Doors for Hospitality from Premier Door Systems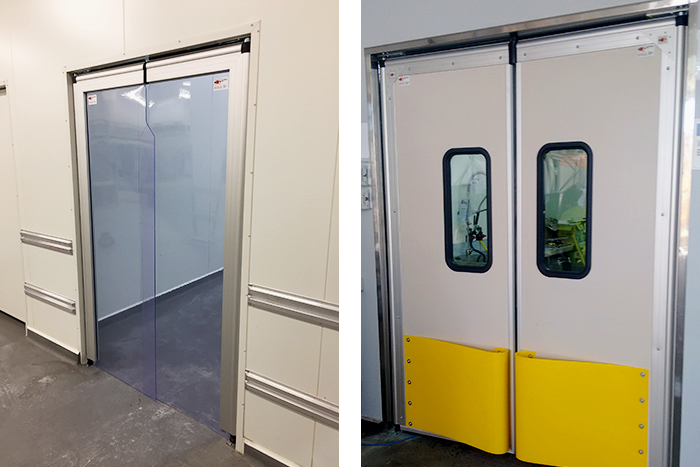 Elevating the Hospitality Industry with Specialty Swing Doors
Whether big or small, most restaurants and food service businesses function the same, they're designed to be food safe and efficient. But did you know that even doors play a huge role in keeping kitchens productive, hygienic, and convenient? Read on to find out how our very own PremSWING PVC door, and PremIMPACT Thermal Traffic Doors perform in this game.
Efficient
PremSWING, is designed with functionality in mind. It has see-through panels for safe two-way traffic flow. There's also an option for a frosted finish on the panels for a restaurants privacy areas.
In addition, the PremSWING PVC door is optimised for hands-free operation, allowing the door to open with a gentle push that closes automatically, perfect for wait staff!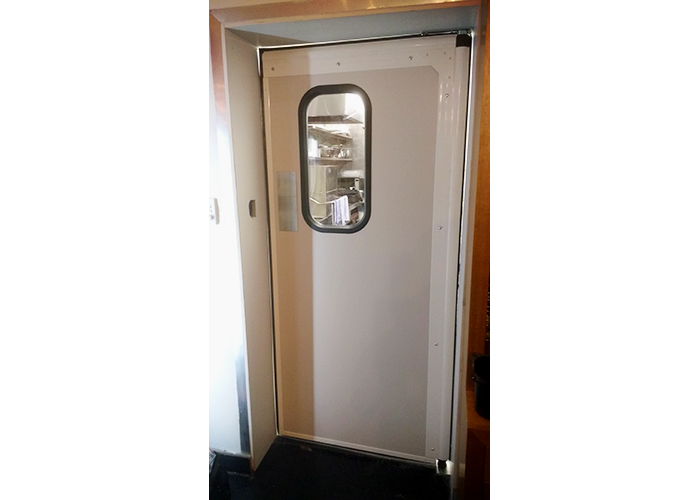 Long-lasting
Since hospitality is a fast-paced and complex environment, businesses always invest in high-grade equipment that can last even after constant wear and tear.
The PremSWING is made in 5mm and 7mm panel thickness to suit your standard of protection. From resisting the elements down to heavy impact, these doors are quite sturdy because they are made from a flexible plastic material.
The door also has strong aluminium extrusions to retain the spring mechanism and bottom-metal pivots.
Easy to maintain
We all know kitchens are well-known for their hustle and bustle; that's why there's no doubt that low-maintenance installations are a must-have. Thankfully, the PremIMPACT Thermal Traffic Door has impact resistant buffers designed to take the full brunt of service trolleys, minimizing damage and protecting the door.
The PremIMPACT is a promising door that you shouldn't miss, so get it here at Premier Doors! Premier Door Systems is one of the leading suppliers of quality-made industrial doors across Australia. Durable and 100% Aussie-made, we put out the best commercial doors in Melbourne top of excellent service.
Check out our available ranges today! Or better yet, drop a question by calling us today.