Cushioned Rubber Equine Matting from Sherwood Enterprises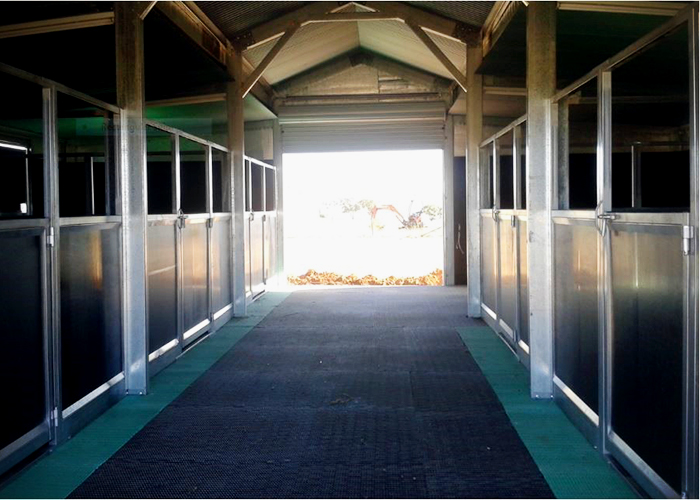 Cushioned Comfort Eva Foam Rubber Horse Mats that Interlock for Easy DIY Install

Sherwood Enterprises have come a long way in recent years with their advanced horse stable stall and float flooring. Yes, we are still working with factory designers and distributors from the UK and Europe to further advance our horse flooring.

Eco Friendly, 100% Recyclable, Sustainable Flooring Solution

Today we stock and market as the Australian distributor of no longer just a heavy rubber mat as in the past. But a innovative designed horse mat that provides real calibrated cushioned comfort, safety, and contributes with health benefits to the whole of the horses body whilst your horse is stabled.

Eva foam rubber horse mats feature micro closed air cells that have a memory so they won't collapse or go hard; Are non-toxic; Impermeable to liquids, urine resistant, and bacteria resistant; Urine cannot soak into the mat to create ammonia or a smelly odour; And, importantly, they are designed to provide stabled or horses in floats cushioned comfort.

Our Eva foam rubber mats are designed for comfort which reduces the need for horse bedding by 50%, saving you annually year in, year out, and let's face it - horse bedding isn't getting any cheaper.

The real feature benefit is the therapeutic anti-fatigue properties the closed cell memory provides supporting the whole of the horse body to assist and ease pain: Legs, feet, back muscles, or arthritic horses. The cushion comfort circulates blood to the frog of the horse foot - horses with laminitis benefit too!

No harsh smell off-gassing as with heavy rubber and Eva foam rubber mats have excellent insulation qualities.

Contact us today at Sherwood Enterprises - visit www.sherprise.com.au and click on Raffia the grey thoroughbred.