Modern Motorised Sheer Blinds from Forest Drapery Hardware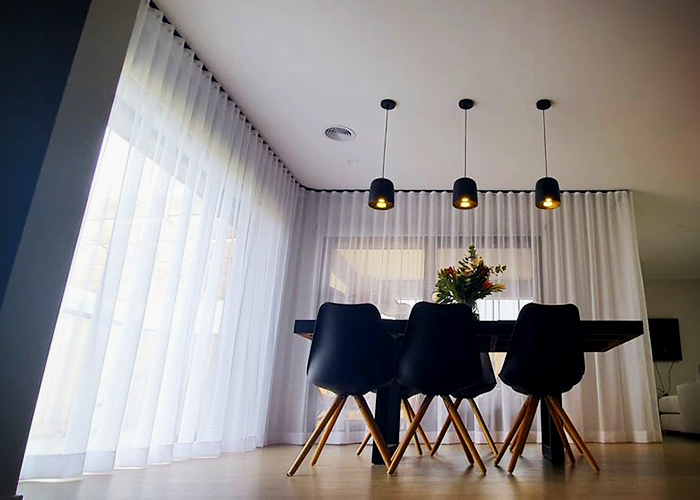 Forest Drapery Hardware are proud to present this ultra-stylish, modern, and motorised sheer window blind installation. An exceptional addition to this Torquay, Victoria, home and installed by South Coast Window Furnishings, Forest provided their Shuttle motorised curtain track system. Ideal for both light (Shuttle L) and heavy (Shuttle M) fabrics, the Forest Shuttle became the ideal, bold in black foundation of this window furnishing design.
In this application, the Shuttle motorised curtain track by Forest was complemented by a quality Nettex sheer white fabric and paired with Somfy Connexoon Window RTS. The resulting window treatment exceeds in both aesthetics plus smart, smooth, and silent operation. Additionally, the Forest curtain track features a bespoke 90 degree curve for discrete and seamless coverage of the large window span.
For more information regarding this application and the Shuttle motorised curtain track by Forest Drapery Hardware, visit www.forest-drapery.com.au today.