5m Heavy Duty Umbrellas in Round from Instant Shade Umbrellas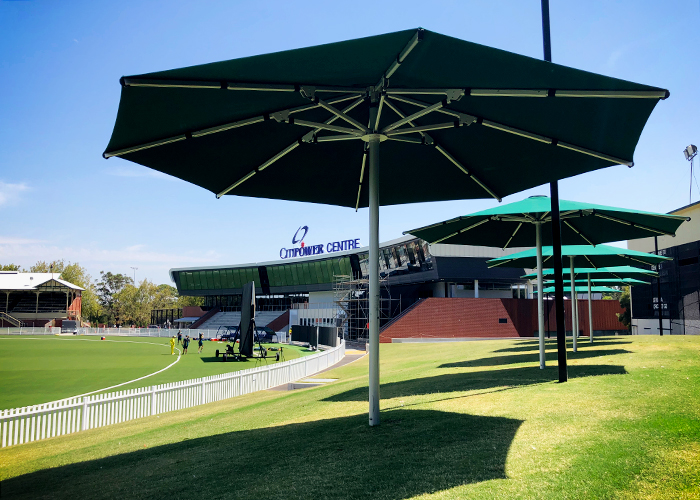 The 5m Octagonal NOVA HD Umbrella is Instant Shade's largest round heavy duty umbrella.
What do YOU need it for?
Cafes, Bars & Restaurants
Courtyards & Beer Gardens
Outdoor Pools & Leisure Centres
Public Events & Sporting Grounds
Schools, Kinders & Colleges
Wide Open Spaces & City Laneways
Beaches & Waterfronts
Shopping Centres & Rooftops
Also available in Square and Rectangle plus with inbuilt LED lighting!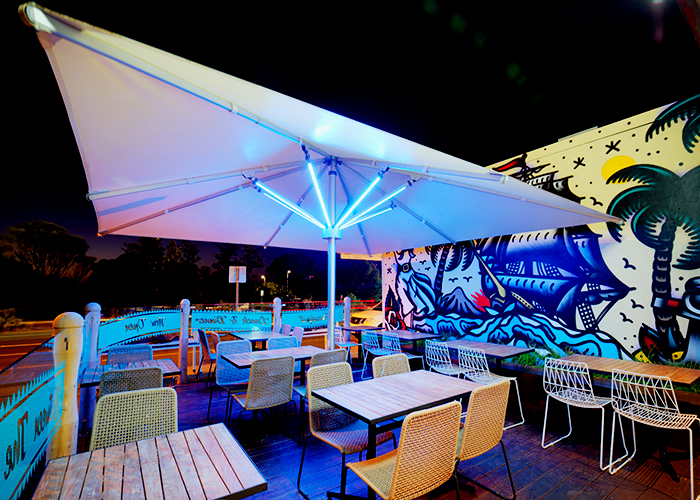 The Nova HD 5m Octagonal Umbrella is wind-rated to 90kph when open. It can easily close over your furniture with the telescopic winder mechanism. It features a 95mm marine grade strengthened aluminium mast. It is available in various colours, and can include stripes or logo branding.
Nova HD 5m Octagonal Umbrella's from Instant Shade come with a 3 year frame warranty plus 5 year canvas warranty. Visit www.instantshadeumbrellas.com.au for more information and pricing.