Versijack Paver Pedestals for Sky Park Melbourne from KHD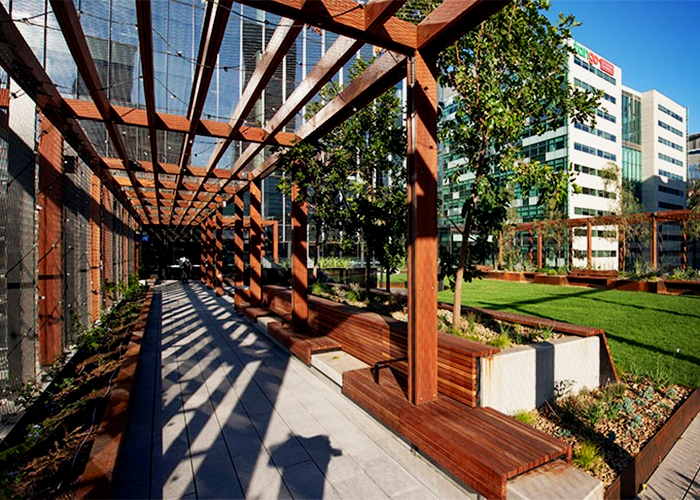 In 2019, KHD supplied their high-performance heavy-duty Versijack Paver Pedestals for the paving of the now renowned One Melbourne Quarter's (One MQ) Sky Park. Suspended above Collins Street, it became the first open-air, elevated lush green landscape in the city. Sky Park was built to provide a healthy sun and wind-protected environment for nearby workers, residents, and visitors.
Due to the complexity of paving a floating garden, Sky Park needed structural support that would be lighter, more economical, and sustainable as opposed to brick, metal, or wood. Manufactured for this exact purpose, Versijack Paver Pedestals from KHD were an obvious choice. Developed with in-built slope correction, these pedestals eliminated the need for additional leveling methods, steps, and ramps. Additionally, materials, construction, and costs associated with the lifecycle of the park were dramatically reduced.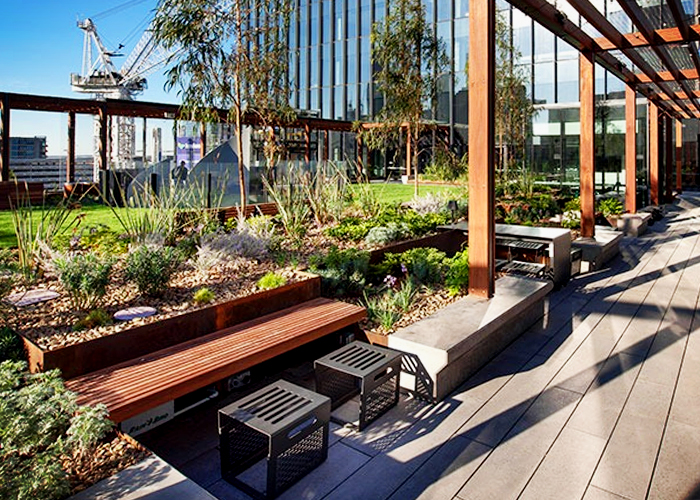 The slope correctors atop the pedestals provided a slope compensation of up to 5%, or 1 in 20. Bottom slope correction was also introduced for a further 5% deviation. Combined, a total 10%, or 1 in 10 deviation was achieved.
Sky Park is now open to the public during office hours, Monday to Friday. For more information about Versijack Paver Pedestals, visit www.khdlandscapesolutions.com.au today.