Trial High-end Art at Home with SOHO Galleries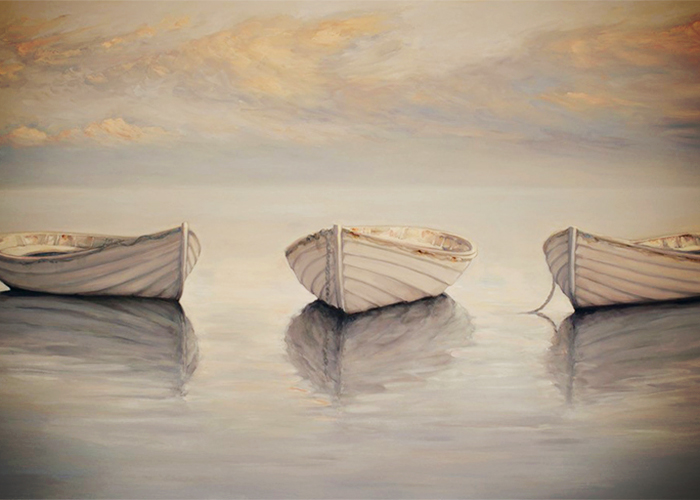 Although our galleries are temporarily closed to the public due to the Sydney lockdown, the team at SOHO Galleries are still available to assist with any art or sculpture related enquiries. Contactless deliveries and home-trials are carried out with the upmost safety and distancing practices. Private gallery viewings available upon request.
New Arrivals - July 2021
Marshall Williams (above) in his latest series of large paintings, continues his fascination with the still and glass like surfaces that envelope hulls floating quietly within their watery surrounds. The boats and the reflected imagery play across the surface in a symmetrical and frontal expanse. Subsumed in soft colour and glowing with luminous light, the works exhibit a mood of silent calm. Drifting and stationary, often as single hull or paired in close relationship to each other with a floating expanse of clouds above. Soft landscapes which echo the curve of the land now also make an appearance in this show.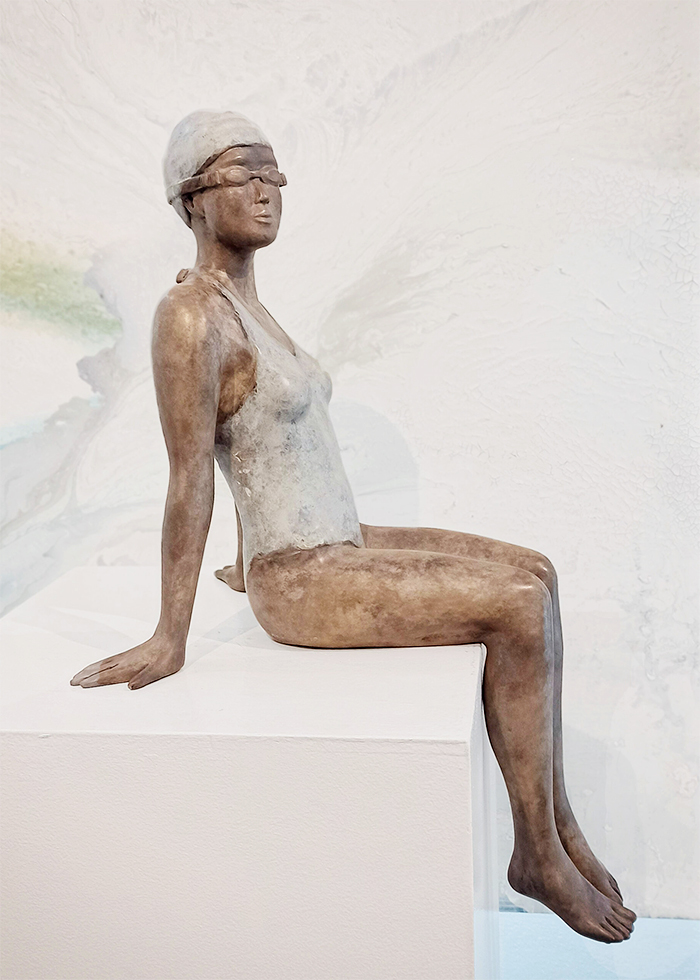 "My sculptures aim to encourage the viewer to reflect on the historical perspective of both objects and sentient beings, to give thought to human emotions and disposition, and to appreciate that there is great beauty in the world" - Mela Cooke.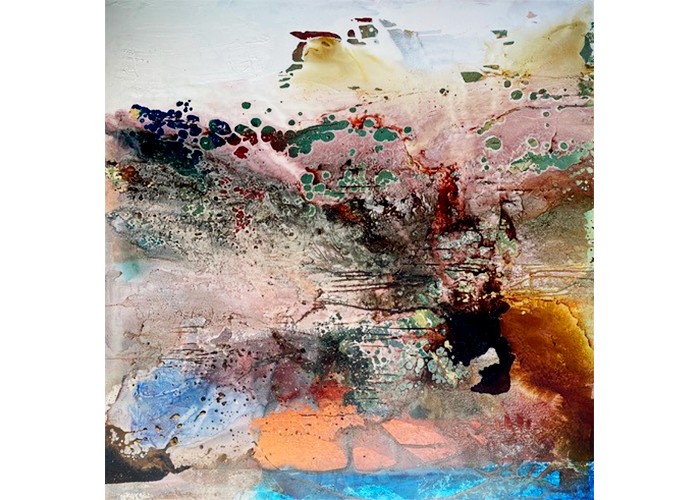 Lots of new works from the always creative Conchita have just arrived our gallery - check out the collection of 3 metre wide canvas and huge 1.8 x 1.8m squares full of expressive colour and texture.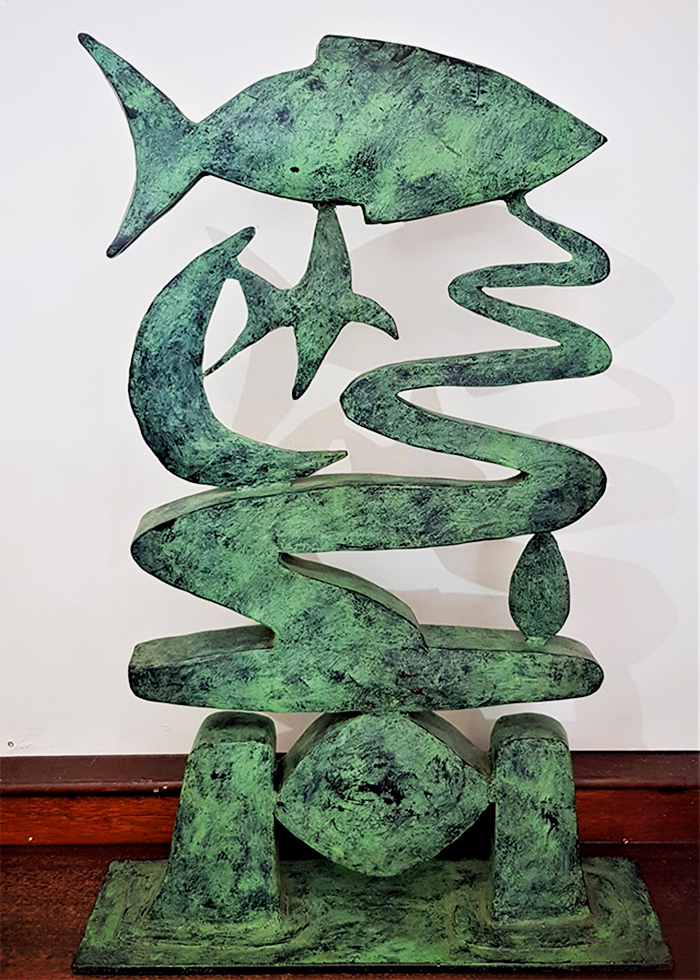 Well known for his contemporary sculpture - Stephen is inspired by his environment, the great southern island continent, Australia and its history. The present and future of his home are what intrigues him the most. His subjects are derived from nature expressed as realism to complete abstract form and symbolism.
SOHO Galleries is making the move to be more visible online for 2021 and so a review would make a world of difference for us! If you have a moment, please click here. Else, contact us for more information.