White's in the Window Contemporary Art at SOHO Galleries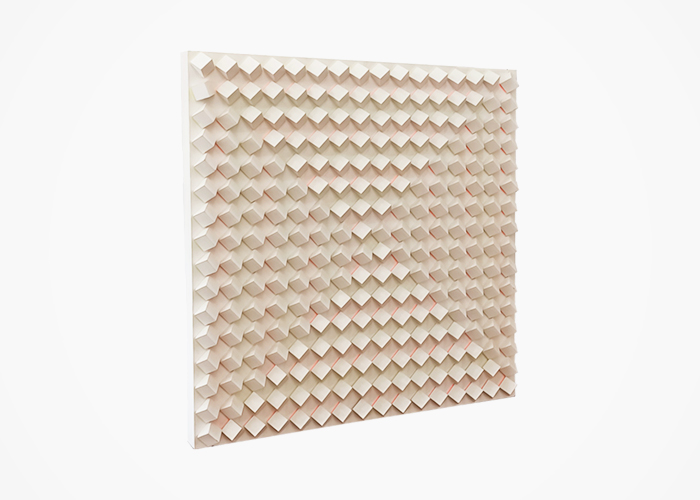 White's in the Windows Edition
A collection of always on trend, white artwork and sculpture.
Both of our Sydney based galleries have amazing glass facades. Each week we use these to showcase our favourite works of art. Take a look at what we have on display;
Alan investigates the interaction between light and three-dimensional geometry. His works rely on "virtual kinetics," which describes the apparent movement of a work as the viewer moves and utilising natural light and shadow. Giving the initial illusion of randomness, but with the passing of time the ordered geometry is perceived.
This art has its origins in the 1960s, specifically the movements of minimalism, conceptualism, op-art and kinetic art. It was during this period that art became less about the emotions of the artist and more about the mental state induced in the viewer.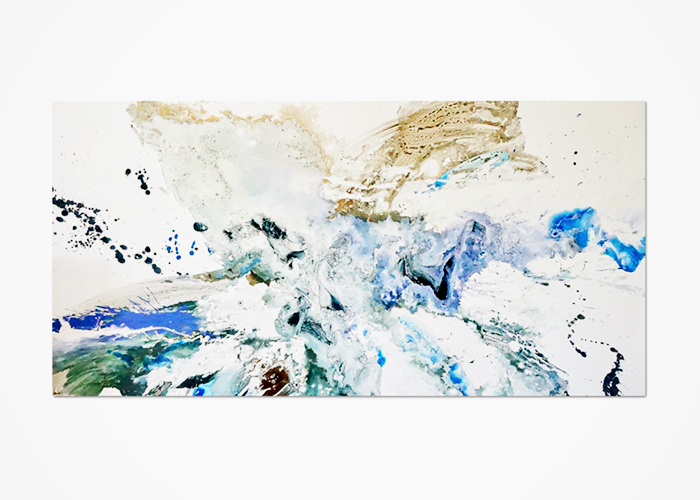 'Monument' acrylic on canvas, 200 x 100cm.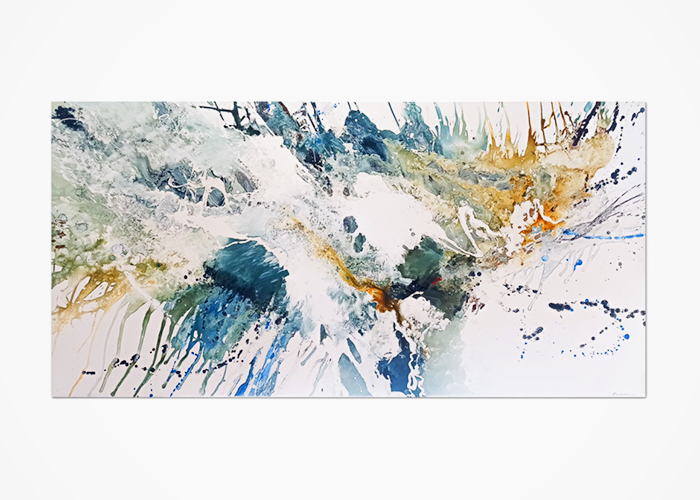 'Vestige' acrylic on canvas, 200 x 100cm.
Michael's work focuses on the creation of large layered abstracts, contemporary paintings in which each brush stroke challenges the previous one. Oil is pitted against acrylic to create deliberate tension, resistance, and intensity. Michael believes a painting has to be instinctive and have a sense of urgency but yet remain precise. If paint runs across a canvas it's because the artist is happy for it to go there or has even encouraged it to do so. Every stroke, every line, is intended to leave a record of its journey.
"I do not start any work these days with much of a fixed idea, just notions and internal rumors. Always in front of the canvas no matter the size I find the point is to act, a slash across the middle, always the middle no poncing around the edges like a swimmer putting one's toe in to see if it's too cold just in and take the consequences. The consequences are not that bad no matter what you do its only canvas and colour muds after all. The meaning of it, the art is in the act. The failure to act and be the verb condemns one to the wilderness of names and pronouns a desolate place, an all too known place a space of bourgeois respectability and timidity," says Elliot-Ranken.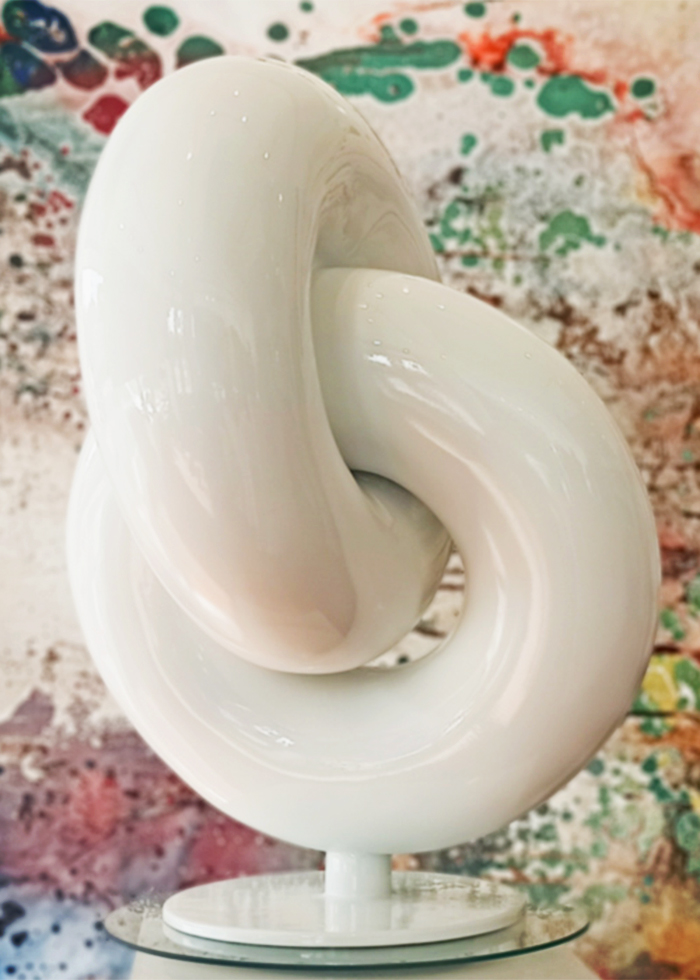 Two interlocking torus shapes flawlessly finished in a bright white industrial coating - French Jeweller. Now 20 years experienced, Australian sculptor Francios Jaggi has crafted this stunning work of sculpture with absolute perfection. Francois is also well-known for his larger bronze and steel exterior sculptures, exhibiting these nationally and internationally.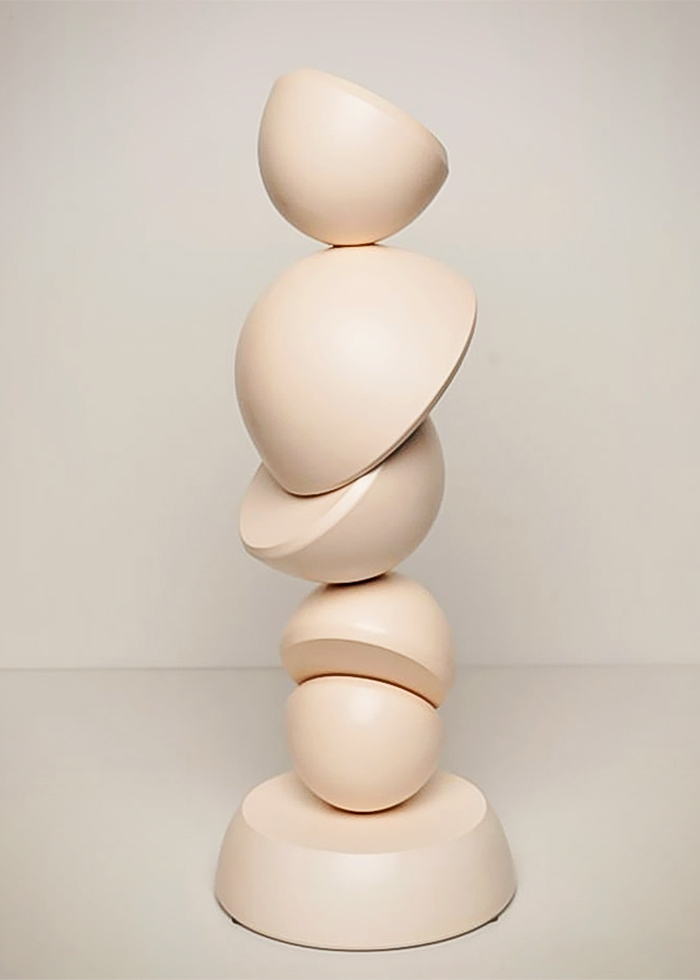 "The intention is that something is taking shape, growing, standing quietly, moving gently, and that it could rise endlessly. I want to give the viewer the sensation that a very fine and fragile act of balance has taken shape. Colonna sculptures are part of the latest series of work and reflect my passion to repeat the same thing over and over again," says Auer. "There is no grain of sand that is the same in all the deserts, in the world and no raindrop is ever the same. Simple pure shapes that could come out from a micro or macro cosmos make up these sculptures."