LED Flexible Neon Light Strips by SAS Signages
Introducing the latest LED breakthrough product - the LED flexible light strip, also known as the flexible neon tube, by SAS Signages in Australia. This cutting-edge lighting solution has taken the market by storm and is hailed as the most popular LED innovation.
Featuring a soft FPC assembly circuit board and patch LED, the flexible LED light strip offers unparalleled flexibility. It can bend, fold, and wind at will, without breaking, making it perfect for irregular and narrow spaces in various environments. Its adaptability allows for limitless design possibilities in advertisement adornment.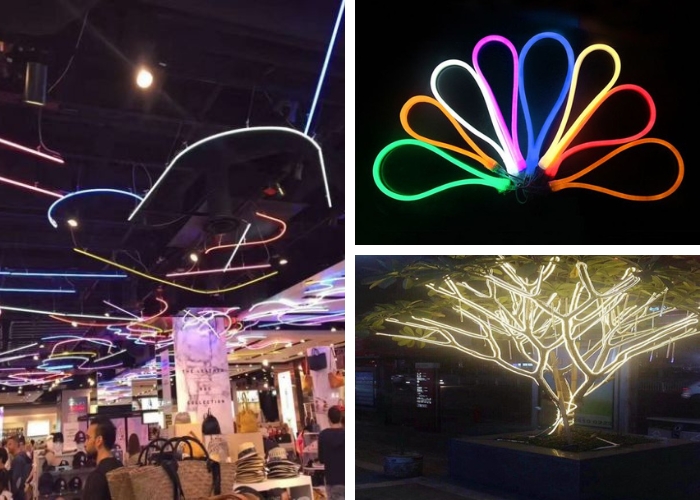 LED Flexible Neon Light Strips by SAS Signages.
Compared to traditional glass neon tubes, there are many advantages to using the flexible neon tube:
It operates safely at a low base voltage, with significantly lower power consumption, thanks to LED technology.
Boasting imported ultra-high brightness LEDs, it ensures outstanding luminous effects and high brightness.
Its longevity is unmatched, with a service life of 100,000 hours under any conditions, offering durability beyond neon glass lamps.
Energy-efficient, it saves over 70% of energy consumption costs.
Soft and easy to manipulate, the flexible full-body lamp belt can be bent into various texts and graphics with ease.
Safe to use with its low voltage operation, shock resistance, and low heat dissipation.
Hassle-free transportation and installation due to its commonality with LED rainbow tubes.
Experience the advantages of SAS Signages' high-quality LED flexible neon lights, offering uniform illumination, reduced maintenance costs, and long-lasting brilliance for any space. Head over to www.sassignage.com.au for more details.