World's Tallest Residential Building features MAILSAFE Mailboxes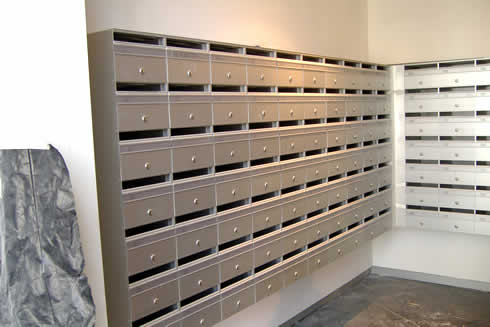 The Sunland Group knew they had a fabulous concept right from the first drawings of the Q1 Tower at Surfers Paradise. The world's tallest residential building houses some 527 "skyhomes", as well as 2 levels of observation decks offering 360-degree views. The interiors of the apartments evidence a seamless design approach and clever use of space, colours textures, fittings and trimmings to compliment the sense of loftiness, of "living in the clouds".
But before residents even get to their apartments, they are beginning to form opinions of the building. One of the very first impressions of the quality of any high-rise property is conveyed by the mailboxes in the entry foyer. Sunland wanted to ensure that nothing would compromise a resident's first impressions of the quality and solidity of Q1 - not even the humble mailbox.
Hence, Sunland turned to MAILSAFE Mailboxes, the premier mailbox bank manufacturer in Australia. Conveniently located at Eagle Farm in Brisbane, MAILSAFE has been manufacturing Australian-Made, Quality-Assured mailbox systems for nearly 30 years. Sunland chose the MAILSAFE MSF3 Australia Post compliant mailbox, which will accommodate A4-sized envelopes and magazines without folding or extruding. But Sunland had a special request. In keeping with the other finishes in the ground floor foyer, Sunland asked for the MSF3's to be made in anodised aluminium rather than the standard powdercoat finish.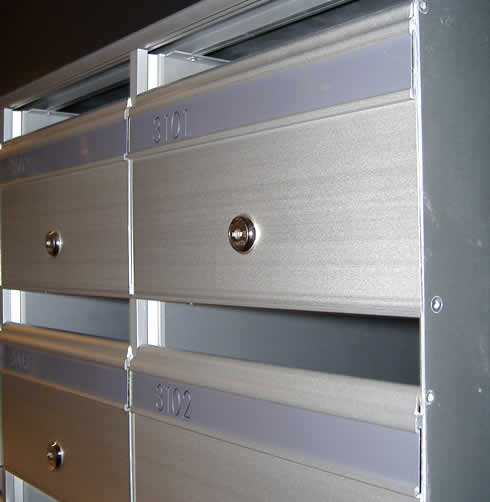 While not normally available in such a finish, MAILSAFE acceded to the request and manufactured 551 anodised aluminium MSF3 mailboxes in 7 separate banks. The results were spectacular, with the anodised finish beautifully complementing the ultra-modern foyer of the Q1 Tower. In addition, the mailboxes were fitted with the upgraded locks recently introduced by MAILSAFE that utilise double-sided keys, thereby providing greater mail security. Manufactured according to schedule and ready for installation in the last week of June as originally ordered, MAILSAFE installed the 551 mailboxes over a 2 day period in mid-July.
MAILSAFE Mailboxes is one of the commercial divisions of Help Enterprises, a registered charity established in 1968 to create training and employment opportunities for people with disabilities. All proceeds from Help's various commercial activities are re-invested back into the enterprise to assist in creating additional employment opportunities for people with disabilities. Help employs a fully integrated workforce of nearly 200 people across 5 sites in Brisbane and about 50% are employees with disabilities.