Custom Designed Balustrades from ALLOY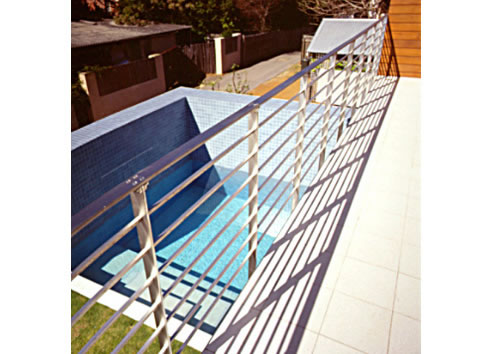 We provide specialist design and manufacturing services for architects and designers seeking custom-made metal balustrades to suit individual specifications.
ALLOY has more than 30 years experience in metal manufacturing. Our 2200 m2 factory has substantial fabricating abilities and is in the unique position to provide custom design and manufacture of architectural features and fittings for the smallest private commission to the largest public project.
ALLOY works closely with architects and designers to deliver superior results for the most challenging of creative briefs. All ALLOY products are of the highest quality and proudly Australian Made.