Close Coupled Public Toilets from Stoddart Manufacturing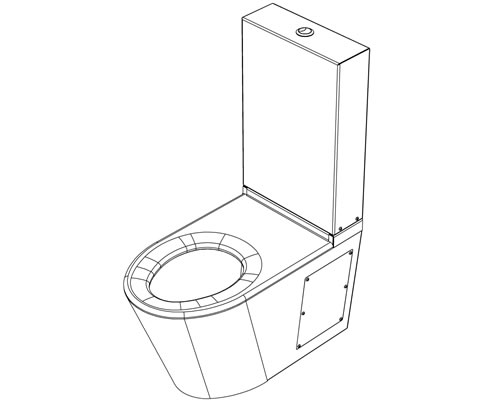 Toilets with cisterns close coupled as a toilet suite are now available from Stoddart Manufacturing.
These Close Coupled Toilet Suites combine Stoddart's efficient 4.5/3 litre wall faced toilet pan design with an integral cistern. The Toilet suite is made in Australia, using high quality Stainless Steel. The Close Coupled Toilet Suite is extremely robust to resist damage by vandalism in public amenities, hospitals and schools. The integral Cistern uses high quality, readily available inlet and flush valves. The suite is easily installed and has large secure side access panels and a secure cistern cover.
The fashionable good look of Stoddart's Close Coupled Toilet Pan is enhanced by the smooth lines with rounded edges and the hydraulically formed seat that is safe, strong, comfortable, hygienic and self draining. For more domestic applications, the toilet can be complemented with the addition of hinged toilet lids and seats.