Flotex Sheet Antibacterial Flooring from Karndean Designflooring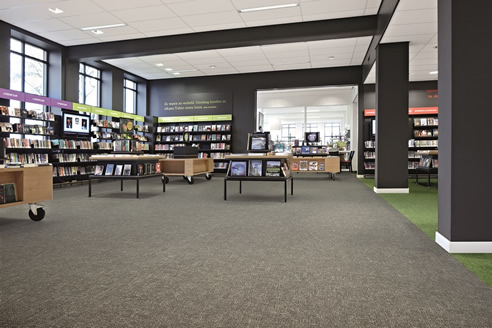 Introducing Karndean Designflooring's newest Flotex Collections - Metro and Journeys

Create a warm, comfortable and striking indoor environment with Karndean Designflooring's new additions to the Flotex Range, Metro and Journeys. Manufactured from supremely durable nylon fibres, Flotex sheet products are strong, durable and slip resistant. Easily cleaned and hygienic, Flotex lends itself to a wide range of commercial uses including general health and aged care, retail, education and offices. Flotex sheet is treated with an antimicrobial agent to ensure a lifetime's security against bacteria and odour, and is backed with comfortable cushioning. With a fifteen-year commercial warranty, the long-lasting performance of the Flotex Range is guaranteed. The Flotex Metro Collection is available in twelve versatile colours, ranging from neutral grey and blue tones, to berry and green shades. The Journey Collection is a new design in Flotex HD Sheet, reminiscent of luxury woven carpet with its textured design. Available in six elegant colours, this collection is perfect for both aged care and the hospitality industry.


Karndean Designflooring Profile
1800 810 920
385 Stud Road, Knoxfield, Vic, 3180