Custom Made Clear Acrylic Cabinets from Allplastics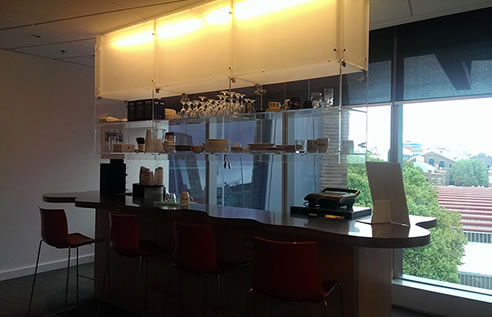 Custom Made Perspex Cabinet for Dr Chau Chak Building
In February 2015 Australia's first Frank Gehry designed building was opened by the Governor-General Sir Peter Cosgrove.
The $180 Million Dr. Chau Chak Wing Building at the University of Technology Sydney (UTS) features many of the famous architect's signature curves and unique features.
UTS sought out Frank Gehry as architect because of his experience in the design of creative spaces, including museums and educational facilities such as the Massachusetts Institute of Technology (MIT) and Princeton University.
Gehry Partners developed the designs from 2009 in their California studios. The design that emerged is striking not only on the outside but also, more importantly, on the inside.
"Thinking of it as a tree house came tipping out of my head... A growing, learning organism with many branches of thought" - Frank Gehry.