Insulated Thermal Mass Construction with THERMOMASS

Long-time friends of Composite Global Solutions, de Campo Architects are embarking on their latest project, Boroondara House, in Sorrento. The two-storied dwelling, nestled on a gently sloping site is intended as a place of sublime logic and enduring performance.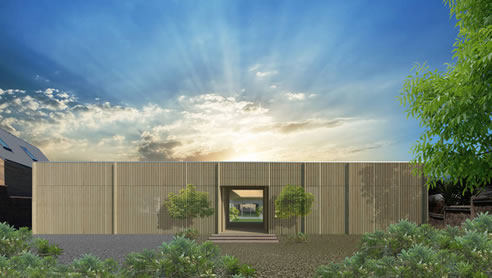 Boroondara House: Front Facade
Established in 1994, de Campo Architects were responsible for the design of the original Thermohouse in 2001. Recognising the unparalleled advantages of incorporating insulated thermal mass in their designs, de Campo Architects decided to adapt, and in some cases overcome, the constraints inherent with concrete construction to focus almost solely on insulated precast construction. Now, with almost 15 years of specializing in insulated concrete/masonry construction techniques, Chris de Campo enthuses, 'insulated thermal mass just blows everything out of the water in terms of the performance of the building'. And so it's no surprise that for their latest project, de Campo architects have once again chosen to use precast THERMOMASS concrete sandwich panels for their Boroondara House project in the coastal town of Sorrento, Victoria.