Square Glass Hand Rail Bracket Assembly from ECIA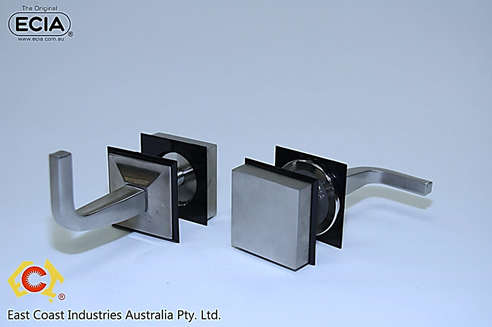 EC-31 Square Hand Rail Bracket Assembly
from East Coast Industries Australia
Currently available in ECIA's stock list is the new EC-31 square hand rail bracket assembly for glass installations. It is a stylish and modern alternative to existing brackets on the market. Made from high quality stainless steel (316) the EC-31 system was designed for welding to either stainless steel: flat bar, plate or round tube.
ECIA is not restricted to off the shelf products, also providing quick design support and manufacturing of custom products to your specification. Aluminium, steel, plastic and many other materials can be manufactured to suit your special requirements.
Customers are welcome to visit our showroom located in our Sydney office for a closer look at our extensive range of handrail/balustrade fittings.
Please visit our web site at www.ecia.com.au for a copy of our updated catalogue and for more product information feel free to contact us with any enquiries on: (02) 9838 0295
ECIA is an experienced supplier to the building industry that can provide added design and manufacturing support to its customers.