Porcelain Paver Supports from KHD Landscape Engineering Solutions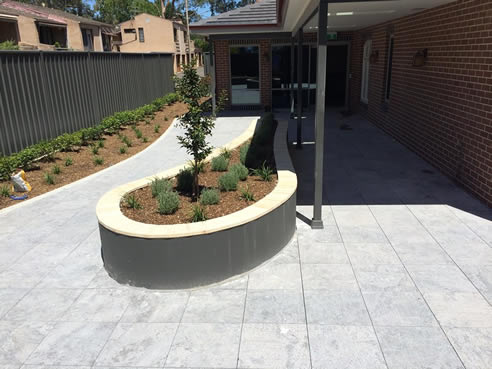 Why Porcelain Pavers and VersiPave are The Perfect Match
If you're looking for the perfect pavers to use over your VersiPave supports, you may want to consider porcelain. Strong, water resistant and available in a wide range of different styles, porcelain pavers also don't require any maintenance or sealant which makes them the ideal no fuss solution for a range of different surfaces.
Porcelain pavers have a number of benefits when used with VersiPave, including:
Elimination of ponding and efflorescence,
Easy access to the membrane for maintenance,
Reduced installation costs,
Low ongoing maintenance,
Elimination of grates, sealant and grout,
Adjustable,
Reduced load,
Premium finish and results,
Equal internal and external levels with no step down,
An easy way to conceal services.
Using larger, stronger pavers can help reduce your support costs, as you don't need as many VersiPave supports as you would with smaller pavers. Porcelain pavers are exceptionally strong and at 20mm thick and measuring 600 x 600, they don't fade and are slip, stain and scratch resistant.
Porcelain pavers have been used in combination with VersiPave in a number of leading industry projects throughout NSW, Victoria and Queensland.