Japanese Premium MT01 Roller Blind from Solis Products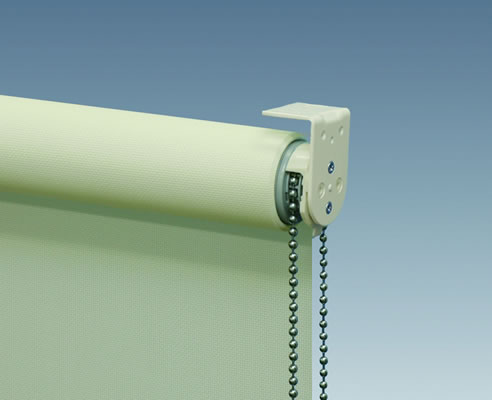 For those projects where the best roller blind in the market is required, the system should be as carefully considered as the fabric choice.
Japanese designed and manufactured componentry with profile extruded in Australia.
Has been tested for 10,000 up and down movements to meet its minimum acceptable quality level.
Up to 70% quicker than a standard blind. Pull the chain a metre and the blind rises up to 1.7 metres.
Smoother, quieter and lighter to operate. With other blinds more force has to be used to raise and lower the blind, even when a spring assist has been specified.
With this roller blind even a child or elderly person can raise and lower the roller blind with ease using their fingertips.
With fast gearing, it is possible to have the chain end 1600mm above the floor, and therefore not require a safety tensioning device which might be hard to fit or detract from its appearance.
It is ideal for commercial, residential and aged care applications and can be supplied as a linked system for wider spans, with the same gearing, smoothness and lightness in operation.