Acoustic Insulation with Sorberfoam Product Series from Bellis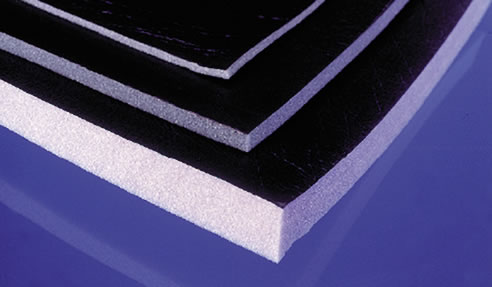 Acoustic insulation is important for a number of reasons. Soundproofing in industrial setting helps in managing noise control brought about by noises coming from huge machinery. Perilous noise can destroy the ability to hear clearly and make it difficult to hear important instructions and warning signals. Hence, acoustic insulation is necessary to promote safety in the workplace and prevent the risk of hearing loss in a work environment.
In compliance with AS/NZS 4801 or the Occupational Health and Safety Management Systems, industrial owners and operators must mitigate hearing loss risk by ensuring the noise workers are exposed to does not exceed the exposure standard for noise. Workers who are constantly exposed to noise must wear personal hearing protection as part of standard operating procedures.
Sorberfoam™ is a line of next generation combustion modified, acoustic insulation foam material, that provides a relatively high noise absorption rate with a broad frequency range. Sorberfoam™ soundproofing products are designed to meet industrial specifications for reduced reverberation of noise in various applications, such as the domestic, commercial, OEM (Original Equipment Manufacturer), highly-complex industrial plants and automotive markets.
Sorberfoam™ is made up of fabricated polyurethane foam that surpasses traditional acoustic insulation foams. The structure of Sorberfoam™ soundproofing products are manufactured with controlled cell size, porosity, density and flow resistivity for optimum acoustic insulation. It is resistant to hydrolysis (Rotting of foams) which make the materials usable even under humid, hot, and acidic conditions.