Efficient and Effective Heating Solution with Heatray by Celmec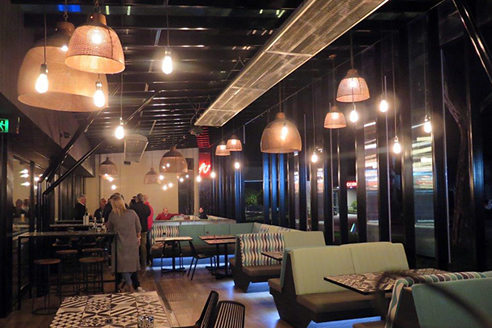 Celmec has been involved in the renovations at the Dingley International Hotel in Dingley Village, Victoria. As a part of the renovations, an efficient and effective heating solution was required for the dining area.
Three of Celmec's Heatray Tube Radiant Heaters (TRH UP6) were installed and fitted with protective mesh guards; providing warm, radiant heat. Protective guards were used on the TRH units due to a recent exemption granted for Celmec's Heatray TRH. When fitted with a protective mesh guard Heatray TRH units can now be mounted below the 3500mm restrictions, allowing for mounting as low as 2700mm. The Dingley International Hotel took advantage of this exemption and dramatically improved the effectiveness of the TRH UP6 units, as efficiency, responsible use of energy and running costs are all governed by the proximity of the heat source to the people and objects being heated.
The Heatray TRH UP6 is one of the smaller TRH models, and can heat up to 70 square meters. Larger TRH models, such as the TRH UP9 or UP12 have the potential to heat up to 160 square meters, depending on mounting heights and the space being heated.
Radiant heat does not warm the air in a space, rather the purpose is to heat surfaces and people in range of the unit, which in turn radiate heat. This system allows for drafty spaces to be heated, where conventional air heaters would be rendered obsolete. Heatray TRH are an efficient and effective solution for heating indoor or outdoor spaces.